Collaboration is the missing ingredient of iWork for iCloud
Perhaps the most surprising announcement at Apple's Worldwide Developers Conference last week was also the most underwhelming. After not releasing any substantial updates to its iWork productivity suite since iPhone versions in 2011, Apple announced that it would be bringing the office apps to yet another platform: the Web.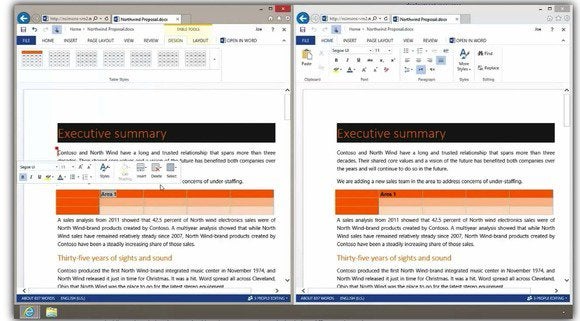 Speaking of the folks from Redmond, Apple's demo of iWork for iCloud on a Windows machine seemed like a pretty blatant shot across Microsoft's bow. But that's kind of like the old bit about the aircraft carrier vs. the lightouse. Just this week, Microsoft showed off the new collaboration features it's bringing to Office on Windows, Android, iOS, and the Web, which make Apple's productivity announcements ring a bit hollow, despite the lackluster nature of Office for iPhone.
Still iWorking
To Apple's credit, iWork honcho Roger Rosen did say before his demo of iWork for iCloud last week that the company would have "awesome" updates for iWork for Mac and iOS this fall, so there still exists the possibility that collaboration features are forthcoming. And given that it's been more than four years since iWork received a substantial upgrade (the current version is still iWork '09), a rebuild from the ground up to feature collaboration features could be one explanation for why we've been waiting so long.
The earlier iWork.com failed because it was tone deaf. People weren't awed by a service that let you post read-only documents to a website, because it was so far behind what competitors were offering. While the weight of Apple's ecosystem is usually a powerful swaying point, Google especially has a big lead on--and, more to the point, an affinity for--the Web.
This isn't the first time I've dinged Apple for its lack of collaboration features, and though I hope it might be the last, as the old saying goes, those who ignore history yada, yada, yada. Apple's always had trouble sharing nicely with the other kids, but there's hope: The improvements to Shared Photo Streams and addition of AirDrop for iOS signal that perhaps the company has realized that its users don't reside in a vacuum. If it can bring that realization to the productivity realm, well, then maybe we can finally all work together.