Connected homes, smartwatches and gaming PCs dominate IFA in Berlin
Acer, Asus, LG, Panasonic and Samsung all announced new products at IFA.
If you wanted to make your dumb home smarter, buy a fancy TV or get on board with the smartwatch craze, the IFA trade show this week was the place to be.
The event in Berlin still has several days left to run, but here are the biggest trends we've seen so far.
Everything is connected
If the companies hawking gadgets at IFA are to be believed, every appliance in our homes will soon be connected and controlled from a smartphone.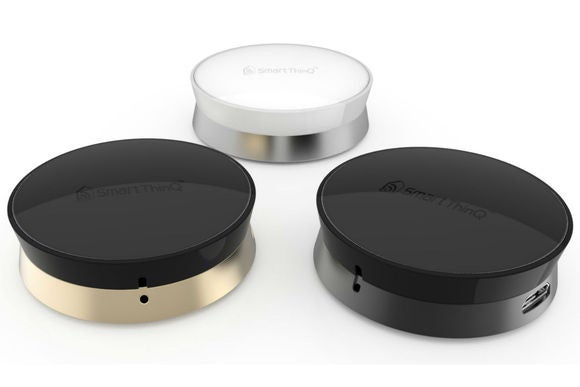 SmartThinQ
LG Electronics rolled out the SmartThinQ sensor, which can be attached to existing appliances such as washing machines and refrigerators to make them smarter. Attached to a washing machine door, for instance, it can tell you when your wash is done. The company also announced a connected oven and air conditioner.
European appliance maker AEG also showed a connected oven --with a built-in video camera so you can see from afar when your roast chicken is browned to perfection.
And Samsung Electronics launched the new SmartThings home automation hub, and unveiled the SleepSense sleep tracker.

IFA Samsung's SleepSense, which it announced at IFA, comes with an app that lets users keep track of their sleep patterns.
The connected future won't be as straightforward as vendors here make it out to be, of course, with appliances from different suppliers all humming along in perfect harmony. They don't mention what might happen if your heating system gets hacked, how the data collected from these systems will be used, or how complicated things could get when multiple vendors have their own apps to control things. Hold tight, it could be a bumpy ride.
More choice for smartwatch fans
Motorola, Samsung and Asus all launched new smartwatches, and if there was a common theme it was more choice. That includes in sizes, designs, colors and wristbands.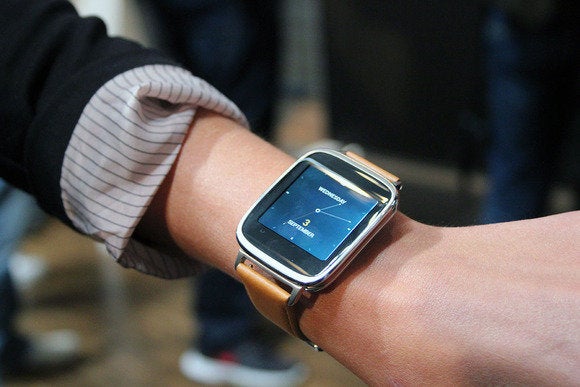 Florence Ion Zenwatch2
Motorola and Asus both showed two sizes of their respective watches, the Moto 360 and the ZenWatch 2. The ZenWatch, with an oblong face, is available with a 1.63-inch or 1.45-inch display. The screens on the round Moto 360 measure 1.56 inches or 1.37 inches.
While the 360 and ZenWatch 2 are based on Google's Android Wear, Samsung is betting on its Tizen OS, used in the Gear S2 and S2 classic.
Samsung is also going against the grain by using a rotating bezel to control the interface. The watches will all be shipping by the end of October.