Connected homes, smartwatches and gaming PCs dominate IFA in Berlin
Acer, Asus, LG, Panasonic and Samsung all announced new products at IFA.
Gaming rigs give PC industry some hope
Roaming the halls at IFA, you could also be forgiven for thinking the PC industry is doing well. With Windows 10 now out, manufacturers hope Intel's new Skylake processor will give them a much-needed sales boost.
One group they're all going after is gamers. Acer announced new Predator laptops that will compete with Asus' G752.
Acer also unveiled the intriguing Revo Build, a PC made up of blocks stacked on top of each other. The base model will cost €199 ($220) when it goes on sale in Europe in October.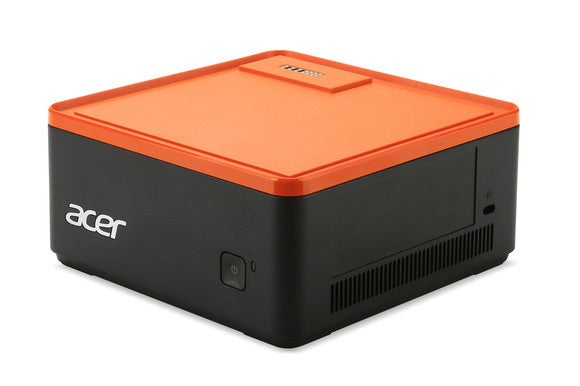 Revo Build
Your next TV will be more colorful
TVs have been big part of the IFA lately, and this year was no different. The main trend was the addition of HDR (high dynamic range), which is meant to improve contrast and color reproduction.
LG and Panasonic showed 65-inch OLED TVs -- the 65EF9500 and TX-65CZ950, respectively. The image quality on the Panasonic looked impressive under the optimized conditions on the show floor here. Pricing wasn't announced, but you can be sure that neither set will be cheap.
Sony is also betting big on HDR, and said it will upgrade many of its existing 4K TVs to support the technology. However, even with a TV that's HDR-compatible, there isn't much content yet to watch. Amazon is leading the way here.