Could better user design unlock EHR potential?
Healthcare providers have widely adopted electronic health record systems, but the technology will never meet the promise of a more engaged patient base if consumers don't get on board.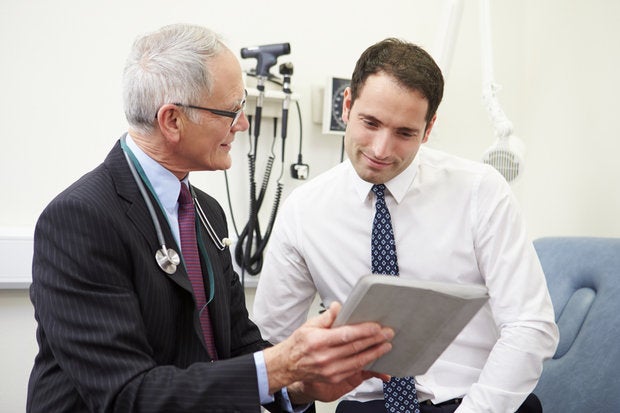 In Washington these days, it's hard to find anyone who will argue against the promise of electronic health records (EHRs).
The federal government has spent billions to encourage the adoption of EHRs to improve quality of care and patient outcomes, and to get consumers more involved in their own treatment, and lawmakers on both sides of the aisle express a commitment to using technology to achieve those ends.
Still, you'd be hard pressed to find anyone who will argue that digital records, now in wide use throughout the healthcare system, have lived up to the hype.
"There remains a great deal of frustration to many physicians and other health care professionals, to hospitals and clinics, and most of all to patients," says Sen. Susan Collins (R-Maine), who on Wednesday chaired a hearing of the Senate health committee hearing examining EHR adoption and use. "Our fundamental question is this: How can electronic health records be improved to better serve patients?"
Thursday's hearing was the fifth that Collins' committee has convened on health IT as members are working on bipartisan legislation that seeks to advance a variety of health-tech issues, including EHRs.
Despite the widespread adoption of digital record systems among hospitals and other providers, the consumer side of the equation remains a challenge. The Office of the National Coordinator for Health IT reported that in 2013, just 28 percent of patients were offered access to their online health record by their health care provider, their insurer, or both. And of those who were made aware of their EHR, 54 percent did not look at their record at all, and another 21 percent looked at it only once or twice.
EHRs have been dogged by a number of challenges that have weighed on adoption and usage rates, including the frustrating inability of one system to talk to another, and the reluctance of vendors or providers to share data, leading to incomplete records.
EHR vendors need to adopt a user-centric design
Those issues persist, to be sure, but to address consumer adoption, Raj Ratwani suggests that EHR vendors take a cue from their peers in the software world, and focus on "user-centric design." Ratwani, an assistant professor at Georgetown's medical school and the senior director of MedStar's National Center for Human Factors in Healthcare, urges developers to put themselves in the shoes of a patient as they're designing EHR systems, to think beyond screen layout and work on improving the accessibility, functionality and the quality of information contained in digital records.
The usability of EHRs, Ratwani says flatly, "remains subpar."
"A common misunderstanding is to think that usability is only about basic screen design, such as font size, color and layout," Ratwani says. "A more critical aspect to good usability is the degree to which the functionality and design of the system supports the decisions and actions that are critical to the typical needs of patients and clinicians. Patients and clinicians are able to comprehend, reason and gain insight from health information only when the systems work in concert with the way patients and clinicians think."