Deep inside Windows 8.1's hidden new features
Some of Windows 8.1's more useful tweaks occur behind the scenes.
Open the Metro version of IE 11 in multiple windows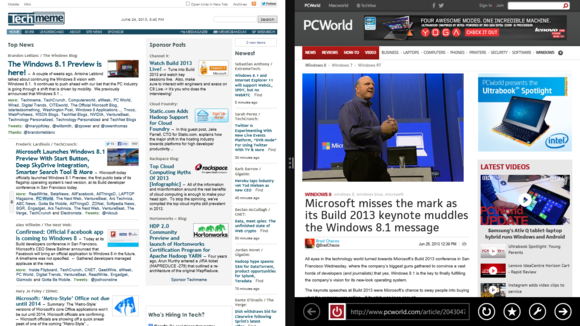 While you're busy taking advantage of all the hot resizable Snap size action in Windows 8.1, don't forget that you can now have a single app open in multiple Snapped windows--something you couldn't do in the original Windows 8 release.
Well, kinda.
Despite a lot of effort, I haven't been very successful in getting that feature to function in the Windows 8.1 Developer Preview. Trying to open an app twice--or Snapping an app to one side of the screen and attempting to open a second instance--simply doesn't work.
You can open multiple instances of the modern version of Internet Explorer 11, though. If you have multiple tabs open, you can long-press one of them and select Open tab in new window in the resulting pop-up box. Alternatively, long-pressing a link on a webpage brings up several options at the bottom of the screen, including that 'Open tab in a new window' dialog.
Selecting that option causes the page to appear in another IE 11 window, and Windows 8.1 helpfully Snaps both windows into a 50/50 split.
The great gigs in the Sky(Drive)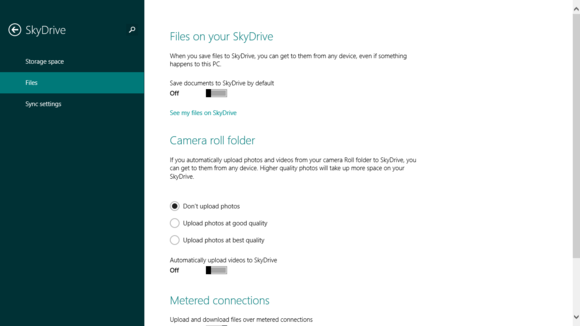 SkyDrive takes on a much bigger role in Windows 8.1, driving Microsoft's vision of a seamless, cloud-connected world even further.
In fact, SkyDrive is so vital an underpinning to Windows 8.1 that Microsoft dedicates an entire section to it in the modern-style PC Settings. A vast number of settings now sync and follow you from device to device by default--including modern apps, woohoo! But if you really want to live in the cloud, you'll need to enable some options buried three or four levels down.
Open the charm bar, and select Settings > Change PC Settings. From there, open the SkyDrive options and select Files in the left-hand menu bar.
Here you can acquire the ability to save documents and snapshots from your Camera Roll folder to SkyDrive by default, a downright awesome new option if you want to be able to sit down at virtually any Windows 8 computer and have it feel like your own.
Hush, my darling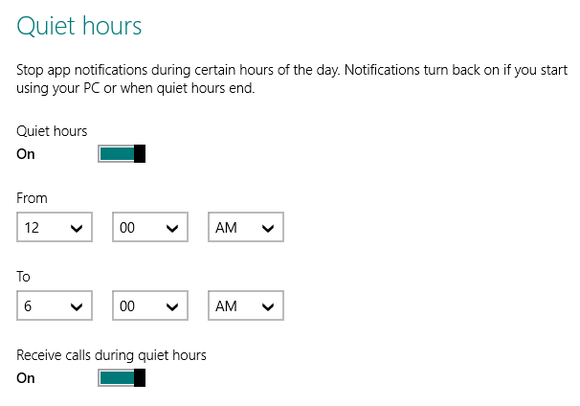 Relaxing ain't easy if your gadget blasts alarms throughout the day. Windows 8 has joined Apple and Android in embracing notifications, which make sounds and light up your lock screen even if you're not holding your tablet in your hand. Fortunately, Windows 8.1 lets you silence the cacophony with its new Quiet Hours setting.
Previous Page 1 2 3 4 Next Page