Deep inside Windows 8.1's hidden new features
Some of Windows 8.1's more useful tweaks occur behind the scenes.
This one's buried, too. Open the Settings charm, and navigate to Change PC Settings > Search and apps > Notifications. Scroll down the page a bit until you reach Quiet Hours. By default, Windows 8.1 is set to go silent from midnight to 6 a.m., but you can change the window to any time frame you desire.
Get a grip on your apps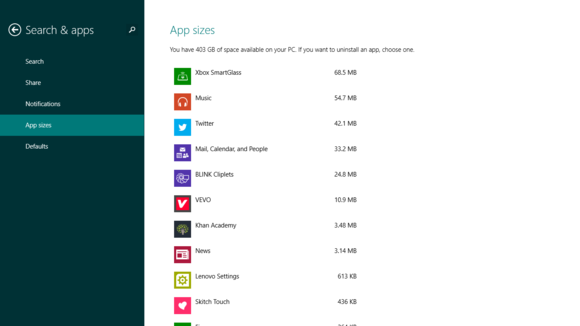 Something really irked me about the modern apps in the vanilla version of Windows 8. No, I'm not talking about their seas of wasted space (Windows 8.1 didn't fix that!). I mean the fact that they were incredibly pesky to manage from anywhere except the Start screen. Modern apps don't show up anywhere obvious in the desktop File Explorer's folder structure, and you can't eliminate them from the Control Panel's Programs & Features interface, either. Bleh.
Windows 8.1 changes that. Huzzah!
Navigate to the Search & Apps section once again, and select App sizes in the left-hand menu. The screen populates with a full listing of all your installed modern apps, complete with the file size of each app. If you're looking to free up some hard drive space, you can click an app to bring up an uninstall option.
Wireless Miracast pairing
People don't likes wires, and neither does Windows 8.1. Like Android 4.2, Microsoft's OS update includes full support for the fledgling Miracast wireless display standard, which basically acts like Apple's AirPlay technology. It's your PC screen, beamed to your TV or monitor as if by telecommunications magic!
Miracast is so new that you might have trouble finding compatible television sets at stores near you, but you can pick up Miracast receiver dongles that transform any TV with an HDMI port into a Miracast-compatible display. Even better, when Microsoft's Xbox One console lands in time for the holidays, it'll be a fully capable Miracast receiver, further deepening the synergies between Windows 8 and Xbox.
If you want to connect your Windows 8.1 device to a Miracast receiver, you can dig deep into the modern-style PC Settings. But the easier option is to open the Devices charm and select Project > Add a display. If there's a Miracast display nearby, Windows 8 should find it.
A whole lotta printing going on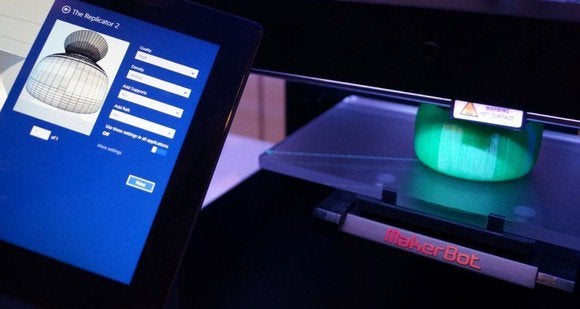 Windows 8.1 brings a bevy of improvements to the way it handles the more exotic printers popping up these days. For one thing, Windows 8.1 packs 3D printer support in the form of a driver and a native API, and hopefully--hopefully--that will make the 3D printing process as simple as the traditional 2D printing process, rather than the complicated export-filled mess that it is now.
Previous Page 1 2 3 4 Next Page