Dell aims for the middle with its new Inspirons and one ultra-wide monitor
These aren't the thinnest or widest or whatever, but they are the solid, mainstream systems that most normal people buy, and they've all been upgraded this year.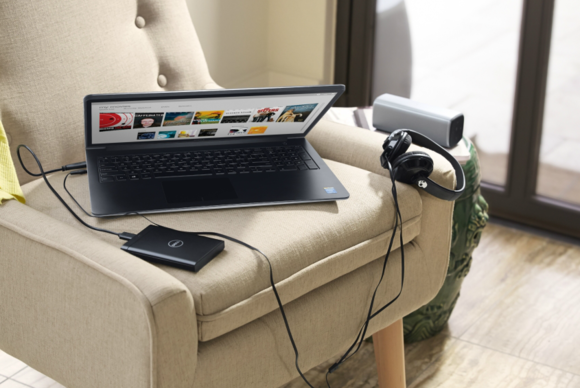 When Dell's not busy creating the World's Thinnest Tablet or the World's Smallest 13-Inch Notebook or the World's Dell-iest Dell, it's pumping out all sorts of other devices it can't quite saddle with world records. But these devices, such as the Inspirons and the ultrawide monitor I'm about to reveal, aren't built to burn barns. They're mainstream systems for mainstream users. Nice, but not too nice. Something you can pick up at Best Buy or online for a decent price. And they are as follows...
Ninety-nine percent perspiration
In addition to the XPS13 and XPS15, Dell's Inspiron brand of laptops gets an overhaul this year with the Inspiron 7000 and 5000 lines.
Like the XPS15, Dell is pushing a 4K IPS display with the Inspiron 15 7000, powered by a 5th-generation Intel Core processor (i5-5200U at 2.7GHz or i7-5500U at 3.0 GHz) and either integrated Intel graphics or AMD's Radeon R7 M270 with 4GB VRAM. Note: That's not a very powerful graphics card even if you opt for discrete graphics, so don't expect to game at 4K even if you have the hardware. Also, that display pushes the price up to $1,100 for the baseline model, which is a bit steep.
The 5000 series eschews the 4K display for a 1920x1080 screen, and ranges from a 5th-generation i3 with integrated graphics up to an i7 with a Nvidia GeForce 840M or AMD Radeon R7 M270. Again, not a super-powerful laptop, but fine for standard productivity needs, and especially at a starting price of $750.
The standout feature of the Inspiron 5000 line is Intel's RealSense 3D Camera--the same depth-sensing camera included in Dell's Venue 8 7000 Series tablet. The camera seems to make less sense on a computer though, as you won't be measuring your dimensions with it or anything, like Dell promises with the tablet version. Instead, it's like manufacturers finally got around to bolting a Kinect-like camera onto a computer (Lenovo did the same with its B50 at CES this year).
It's also strange to me that Dell doesn't, you know, combine the two Inspiron laptop lines. Want a 4K display and Intel's RealSense camera? Too bad. Apparently you want something that's impossible.
The same RealSense camera is also found on Dell's new Inspiron 23 all-in-one desktop, which is priced starting at $1,600. For that, I hope you really love the camera, considering it has a standard 23-inch 1920x1080 IPS display, a 4th-generation Intel Core processor up to 3.4GHz, and at best an optional AMD Radeon HD 8690A. Those aren't the most impressive specs considering the cost.