Dell Latitude 3330: A budget laptop with great battery life but lousy performance
The Dell Latitude 3330 is a 13.3-inch budget laptop that offers little more than decent battery life.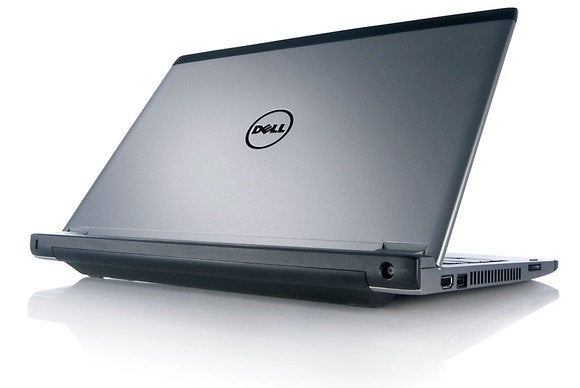 Dell Latitude 3330
If someone tells you "Dude! You're gettin' a Dell!" in reference to the Latitude 3330, run away. Dell makes plenty of good computers, but this isn't one of them.
Admittedly, the Latitude 3330 didn't burst into flames or poke anyone's eye out during our testing. But you have many better choices in the same price range. Though one of the five budget notebooks in this roundup (HP's Pavilion TouchSmart 11z-e000) delivered even lower performance than this one—probably because it has an even less powerful CPU than the Dell's 1.5GHz Intel Core i3-2375m—the HP also costs $110 less than the Latitude 3330 and has a ten-point touchscreen. The Dell's 13.3-inch, 1366-by-768-pixel display doesn't support touch, though its trackpad does support simple gestures such as two-finger scrolling.
The Latitude has only 4GB of DDR/1600 memory, but an open and readily accessible slot accommodates a second module to double its memory. Its puny 320GB, 5400-rpm hard drive is similarly easy to access and upgrade. And this is one of only two notebooks in our roundup to include a removable and upgradable battery (the other one again being the HP Pavilion).
One component that won't be easy to swap out is the Dell Wireless 1504 single-band (2.4GHz), 1x1, 802.11n Wi-Fi adapter, which delivers a physical link rate of just 150 megabits per second. The laptop doesn't provide Bluetooth support, either. But it does have a gigabit ethernet interface.
Unlike most of the notebooks in this price range, the Latitude 3330's chassis contains some aluminum elements that render it considerably more rigid than the other machines we looked at. The lid, on the other hand, is rather flimsy, and the display inside doesn't feature edge-to-edge glass, as most of the others do.
The Latitude 3330's display isn't wide enough to accommodate a deck with both a full-size keyboard and a numeric keypad, but the system's arrow keys are full-size and not easily mistaken for anything else. Apart from not being backlit, the island-style keyboard is well designed and a joy to type on, delivering firm but springy tactile feedback. The Function keys in the top row play their traditional roles, so you'll need to hold down the Fn key and tap them to access their alternative assignments, such as controlling a media player.
Benchmark performance
The Latitude 3330 tied for dead last in our Notebook WorldBench 8.1 benchmark. Its overall score of 64 was more than 35 percent slower than our reference Asus VivoBook S550CA. Drilling down into some of the individual benchmarks from that suite, I note that the Dell finished next to last in the PCMark7 Productivity benchmark and the BioShock Infinite test, beating out only the HP Pavilion TouchSmart 11z-e000.