Don't Ask! Avoid unwanted toolbar offered in pushy Java installations
Java has a lot of good things going for it. Without Java, we wouldn't have Minecraft or Android. What's more, Java powers scads of the interactive elements found on the Web. Just how far-reaching is Java? Its website claims that the tech is installed on 1.1 billion PCs and more than 3 billion mobile phones, along with each and every Blu-ray player known to man.
But while news of Java's plowing the path for Ask.com on billions of PCs around the world is disheartening, fear not: There are ways to fight back.
First and foremost, this serves as a reminder to check the permissions that software asks for when you're installing it. Seriously; don't just frantically click "Next" over and over again.
But even if you ignore that sage advice, modern browsers are wising up to the antics of sneaky extensions like the Ask toolbar. Recent versions of Google Chrome, for example, require you to give a manual thumbs-up to extensions enabled by third-party programs; Firefox offers a similar feature.
Alternatively, you could just try to kick Java to the curb completely, which might not be a bad idea. Not only does Java attempt to foist the Ask toolbar on you with each and every update, but it's also an all-too-frequent target for hackers, routinely falling prey to critical security exploits.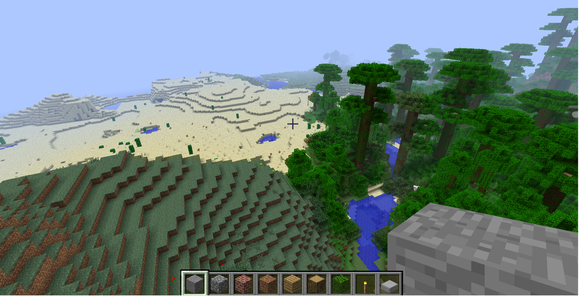 Minecraft relies on Java, but the vast majority of games and websites do not.
While Java is absolutely critical to the applications that use it, only around 0.2 of websites actually do use it, according to W3Techs. When I attempted an experiment in ditching the exploit-prone Java, Reader, and Flash software earlier this year, I found that I hadn't even installed Java on my PC nearly half a year after building it.
Do you really need Java on your PC? You can say "Thanks, but no thanks" to Java's incessant Ask toolbar installation attempts (and its security headaches) by uninstalling Oracle's software completely. If one of your favored programs or websites--like, say, your bank--requires Java, you can install it again if you're prompted. Chances are you won't be.