Even LG doesn't seem that excited about their new tablet
The new LG G Pad 8.3 doesn't seem to bring anything radically different to the mini Android tablet table.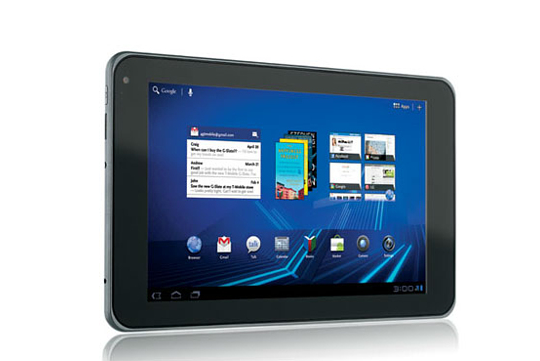 Hey everybody! Guess what?! There's gonna be another mini-sized Android tablet on the market! From LG! Yeah, LG doesn't seem all that excited about it either.
As we inch closer to the IFA expo in Berlin, all the fancy new digitaldoohickeys are coming out of the woodwork. This morning LG dropped a new teaser video on their YouTube page for something they're calling the LG G Pad 8.3. The video features a bunch of man-on-the-street style interviews with English-speaking Europeans describing what they'd like to see in a tablet device: Most describe that tablets are too big and want one a device big enough to fit into a pocket.
The lackluster video doesn't go into any specific details about what LG's solution to the too-big problem is. From the name of the product, we assume that it is going to be an 8.3-inch screen tablet--which, for the record would out-stretch the 6.3-inch Samsung Galaxy Mega which we've already established as being too big for pants.
According to an unnamed source cited by the Wall Street Journal (or is it the Syrian Electronic Armypretending to be the WSJ? Eh?), the new tablet will be an Android-based Tablet running on a 1.7 gigahertz microprocessor and come equipped with a 5 megapixel camera. Spec-wise, this doesn't seem like anything all that impressive from what is already available.
This newest LG Pad would comes in at an odd size, so it may help it stand out from truly impressive Android tablet entries like the latest Nexus 7. Otherwise, the tablet's best hope is to be truly affordable--we'll assume the unenthusiastic video would have touted something more interesting if there was something more interesting to tout.