Get ready to live in a trillion-device world
A swarm of sensors will let us control our environment with words or even thoughts.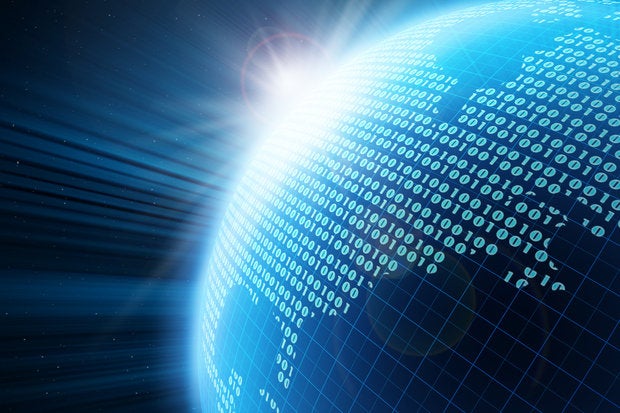 In just 10 years, we may live in a world where there are sensors in the walls of our houses, in our clothes and even in our brains.
Forget thinking about the Internet of Things where your coffee maker and refrigerator are connected. By 2025, we could very well live in a trillion-device world.
That's the prediction from Alberto Sangiovanni-Vincentelli, a professor of electrical engineering and computer science at the University of California at Berkeley.
"Smartness can be embedded everywhere," said Sangiovanni-Vincentelli. "The entire environment is going to be full of sensors of all kinds. Chemical sensors, cameras and microphones of all types and shapes. Sensors will check the quality of the air and temperatures. Microphones around your environment will listen to you giving commands."
This is going to be a world where connected devices and sensors are all around us -- even inside us, Sangiovanni-Vincentelli said in an interview with Computerworld during DARPA's Wait, what? Forum on future technology in St. Louis this week.
"It's actually exciting," he said. "In the next 10 years, it's going to be tremendous."
According to the Berkeley professor and researcher, we won't have just smartphones.
We'll have a swarm of sensors that are intelligent and interconnected.
Most everything in our environment -- from clothing to furniture and our very homes -- could be smart. Sensors could be mixed with paint and spread onto our walls.
We'll just speak out loud and information will instantly be given to us without having to do an online search, phone calls can be made or a robot could start to clean or make dinner.
And with sensors implanted in our brains , we wouldn't even need to speak out loud to interact with our smart environment.
Want something? Just think about it.
"The brain-machine interface will have sensors placed in our brains, collecting information about what we think and transmitting it to this complex world that is surrounding us," said Sangiovanni-Vincentelli. "I think I'd like to have an espresso and then here comes a nice little robot with a steaming espresso because I thought about it."
Pam Melroy, deputy director of DARPA's Tactical Technology Office, said the Berkeley professor isn't just dreaming.
"I do think there's something to that" scenario, said Melroy, who is a retired U.S. Air Force officer and former NASA astronaut. "At the very least, we should be preparing for it and thinking of what is needed. We get into very bad places when technology outstrips our planning and thinking. I'd rather worry about that and prepare for it even if it takes 20 years to come true, than just letting it evolve in a messy way."