Hands-on: You probably can't afford the best-looking Huawei Watch
Huawei wants Android Wear users to see its Watch as a fashion statement. And it's hoping you'll spend the money to prove them right.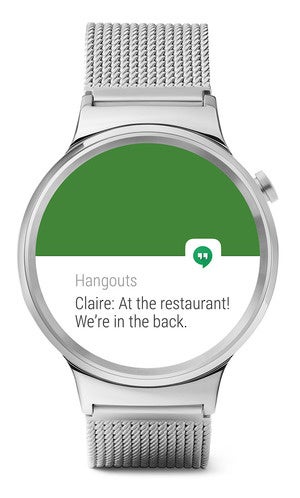 The Huawei Watch offers iOS 8.2+ support. Credit:Google
One of the best features of the Huawei Watch isn't even a feature they've added themselves. Google announced iOS compatibility with its Android Wear devices earlier this week and the Huawei Watch is on the list (in fact, it's the featured product). If your iPhone-using friend is running iOS 8.2 and up, they can pair it with one of Huawei's six watch models to sync messages, notifications, and calendar events.
The Huawei Watch is so much more watch-looking than the Apple Watch. This might bode well for Huawei in the end, since Apple users are used to dropping gobs of money on product.
A Fashion Statement
Huawei wants Android Wear users to see the Huawei Watch as "a timeless piece…a fashion statement." It's succeeded. I wear the Urbane from time to time, but the Huawei Watch feels like something worth donning every day. The only bummer is that it's not an expense that I can justify.
The first four Huawei Watch styles are all for pre-order today and will start shipping on September 17, while the rose-gold variants—which you might as well start saving up for now—will be available later this year.