How Stripe, a company you've never heard of, powers the sharing economy
Processing payments may not be sexy, but Stripe lets you seamlessly hitch rides and order takeout.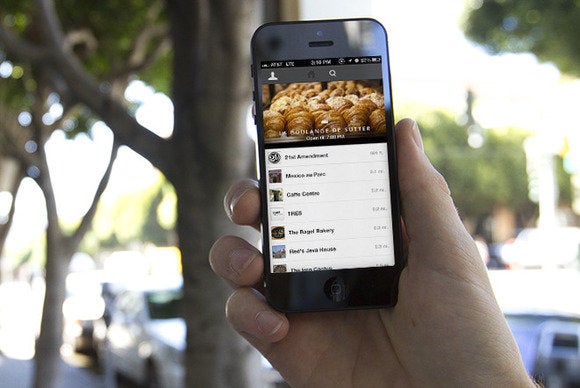 The sharing economy has made life's annoyances a little less irritating. In the old days, you would hail a cab on the street and pull out a $20 bill to pay the driver. Today, you find a Lyft nearby using a smartphone app, and the app just charges your credit card, which is on file. No muss, no fuss.
But the backbone of that seamless user experience is a third party you never interact with at all. Stripe, based in San Francisco, has staked out its spot as the easiest way to make any kind of payment to anyone, anywhere in the world. That's a lofty goal—but the company, which turns two years old on Monday, is well on its way to achieving it.
Stripe already powers the sharing apps that avid techies use daily, including Exec, Homejoy, Lyft, Postmates, SideCar, and other 21st-century marketplaces. It recently signed on to provide the infrastructure for Facebook's e-commerce experiment with Jack Threads and Mosaic. Next up: the brave new world of global finance.
Cashless cab
Irish brothers John and Patrick Collison began working on Stripe in 2009. Like most startups, Stripe was born to solve a personal problem. The Collisons had developed apps before, and had struggled with the payment processing that would allow them to rake in revenue. There were two options, John Collison says: PayPal or a bank. So they decided to build Stripe, an infrastructure that stores users' credit card information, processes payments, and then pays out to companies every seven days. Stripe offers developers a set of APIs to place on their sites or in their apps that put Stripe in charge of their cash. Stripe takes 2.9 percent and 30 cents of every transaction.
"All you can do [with PayPal and banks] is charge credit cards," Collison told TechHive. "If you're building a company in collaborative consumption like Lyft or Postmates, you end up with this pile of money in your bank account from credit cards you've charged, but that's not actually what you want. You want to be able to manage a whole bunch of people paying [for] a whole bunch of other things."
Before Lyft started using Stripe, one of the ride-sharing company's employees was in charge of logging in to a bank account and sending payments to each Lyft driver. This was not a fast process, and as Lyft hired more drivers to give more rides, that workload would only increase.
"Lyft was becoming a money-management company, a little bank unto themselves," Collison says. "They had the tellers and everything. At Stripe, what we want to do is give people a huge amount of leverage, let people do these creative business models without having to become a bank. Now that [Lyft is] using Stripe, they can say, 'Charge $20 to this credit card, put $18 here, and keep $2 for ourselves.' It's a few lines of code in their application."