How to replace your PC's motherboard
You can't avoid the work, but you can avoid the worst hassles with these tips.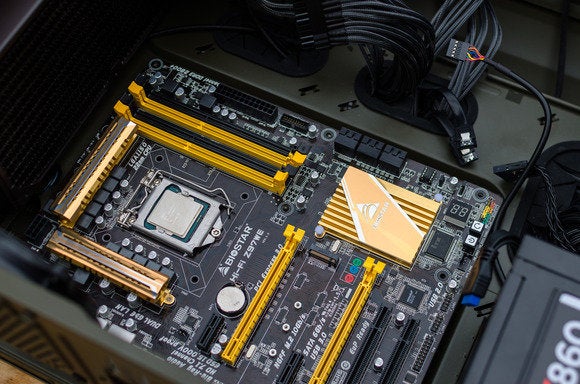 Replacing a PC's motherboard takes time and more than a little sweat, especially if you've never done it before. You could trip on any number of little hurdles during the motherboard removal and installation process. But don't worry! We'll help you get through the process as quickly and painlessly as possible.
Let's start with why you'd even want or need to replace your motherboard. (If you're simply looking for instructions on how to install a motherboard in a new PC, scroll down a bit.)
Sometimes components fail. Motherboards are no exception. I've fried many a motherboard thanks to bad BIOS flashes and failing or flaky power supplies. Things happen, and sometimes those things can irreparably damage your motherboard.
But replacing a motherboard is a lot of work. Before you start, you want to make very, very sure that your motherboard is broken. Step one is using one of these handy troubleshooting flow charts to make sure your motherboard is truly the culprit. Assuming your motherboard is confirmed dead, it's time to consider a replacement.

A fully assembled and complete motherboard sitting inside a PC. Credit: Thomas Ryan
What to look for in a new motherboard
There are many motherboard manufacturers, but only two CPU vendors. The CPU is the core of your PC and so it follows that you need to select a motherboard that is compatible with your CPU, be it from Intel or AMD.
Next, make sure the motherboard you chose is compatible with your current (or new) processor. Both companies have multiple different processor sockets for their chips. For example, if you have one of AMD's recent APUs, you'll want to buy a socket FM2+ motherboard. Conduct a Google search for your specific processor's socket type, then look for motherboards built around that socket.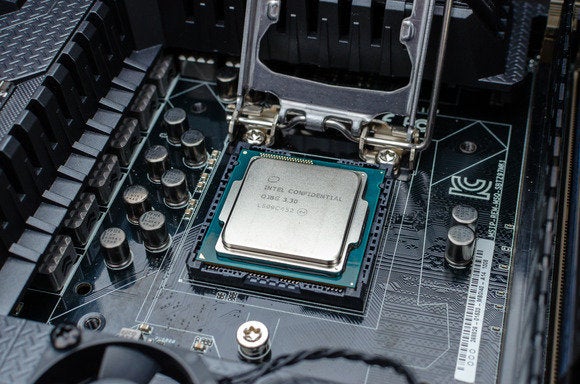 Ensuring your motherboard's socket is compatible with your processor is key. Credit: Thomas Ryan
Now you've got a list of motherboards compatible with your CPU—and the board's size is the next consideration. This decision will be largely dictated by how big of a motherboard your computer case can accept. Most cases are designed for ATX form factor motherboards, but some can fit smaller mATX motherboards, and yet others can fit even smaller ITX motherboards. You need to limit your motherboard search to only the motherboards that can fit into your computer's case.
The next step is to decide on a brand of motherboard. Nowadays, motherboards are more alike than they are different. You should not expect to see major differences in performance, power consumption, or overclocking between similarly priced motherboards from different vendors. They do however differ in color scheme, I/O capabilities, and expansion slot layouts.