How to replace your PC's motherboard
You can't avoid the work, but you can avoid the worst hassles with these tips.
Picking the motherboard with the right color scheme for your PC is always going to be a subjective decision. We can't help you there. But you need to make sure that the motherboard you pick has an adequate number of USB, ethernet, and whatever other ports you expect to use. You also need to choose a motherboard with an expansion slot layout that can accommodate any graphics or other cards you may want to install.
With all that out of way, the final issue to contend with is price. Decent, if spartan, motherboards start at about $80, but you will get meaningfully better motherboards for your money up until about the $250 price point. Motherboards with similar feature sets from different manufactures tend to price within $10 of each other. A great (if slightly risky) way to save money on a new motherboard is to buy the open-box (returned) version of that product.
How to install a new motherboard in your PC
Once you've selected a motherboard and have it in hand, it's time to install it. But before we get into that, let's run through removing your old motherboard.
Start by powering down and disconnecting any cords or cables attached to your PC, then open up the side of your computer's case so that you can access the motherboard. A smart trick is to take a picture here, so you have a record of everything that needs to be plugged in before you start disconnecting them.
The big items like graphics cards and Wi-Fi cards can come out of your motherboard first. Then go for SATA or other interface cables that connect your SSD, hard drive, or optical media drive to your motherboard.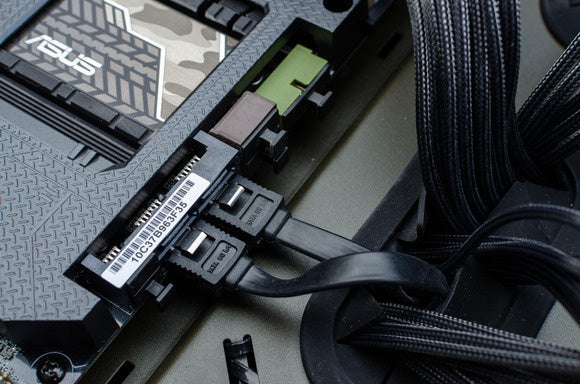 SATA cables connected to a motherboard. Credit: Thomas Ryan
Finally, it's time to disconnect all of the power cabling plugged into your motherboard. On most motherboards there will be a smaller 8-pin CPU power connector near the top of the motherboard, and a much larger 24-pin ATX power connector near the middle of the left side of the motherboard. You need to unhook both of these connectors.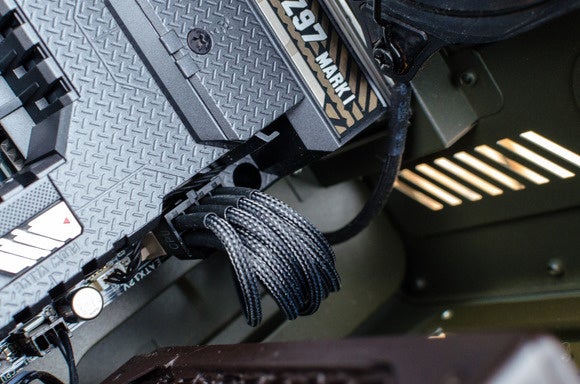 A motherboard's 8-pin power connector. Credit: Thomas Ryan
It's time to break out your favorite Phillips-head screwdriver and remove the screws holding the old motherboard to the mounting points in your PC's case. Save the screws—you're going to need them again later.
Your motherboard should now be freely floating in your case—pull it out. With the old motherboard free, you'll need to remove its CPU cooler, CPU, and RAM so you can install it into your new motherboard. Be careful! Don't force anything and accidentally break your pricey hardware.