How to replace your PC's motherboard
You can't avoid the work, but you can avoid the worst hassles with these tips.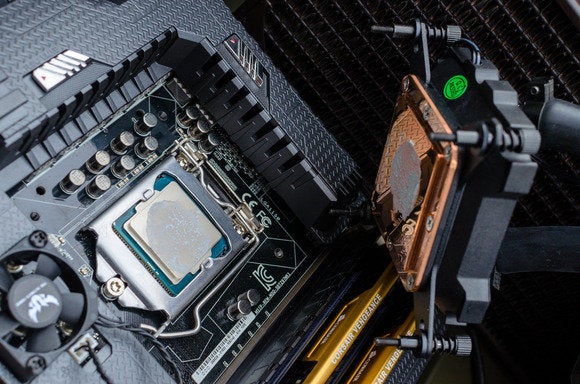 Removing the CPU cooler from the processor. Credit: Thomas Ryan
Once that's done, it's time to get your new motherboard in your PC. You pretty much just have to replace everything you just pulled out of your old motherboard. Here's where that picture you took earlier can come in handy.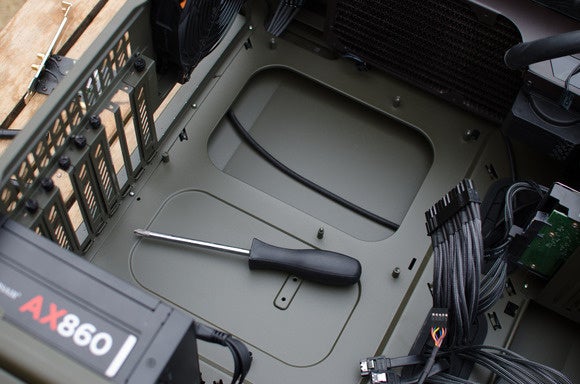 Motherboard goes here. Credit: Thomas Ryan
Install the CPU, CPU cooler, and RAM in your new motherboard, insert your motherboard's I/O shield in the rear of your case, then place the motherboard into your empty case.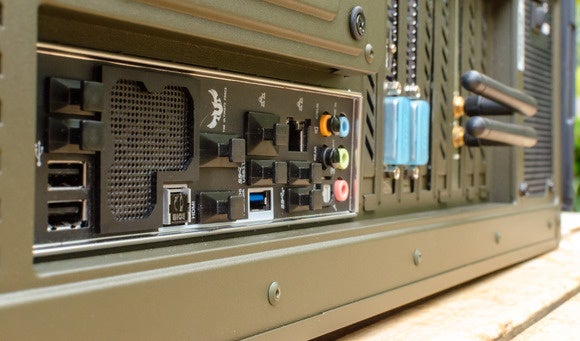 The motherboard's I/O shield. Put this in place on the rear of your case before you screw in your motherboard or you'll have to do it all over again. Credit: Thomas Ryan
Be sure to use your motherboard's standoff screws so it doesn't directly touch the case wall. If you forget to use your standoffs, you risk frying the motherboard when you power up your PC. (Some computer cases come with raised mounting points preinstalled.)
Reuse the screws that held your old motherboard in place to secure your new motherboard. Follow this up by reconnecting the two power connectors (24-pin and 8-pin) that you removed earlier. Now plug the SATA cables back in and slot your expansion cards back into place. Double-check that all of the internal cables in your PC are connected correctly and that everything is seated firmly in place. Reconnect all of the external cables that were connected to your PC before you took it apart, and power it on.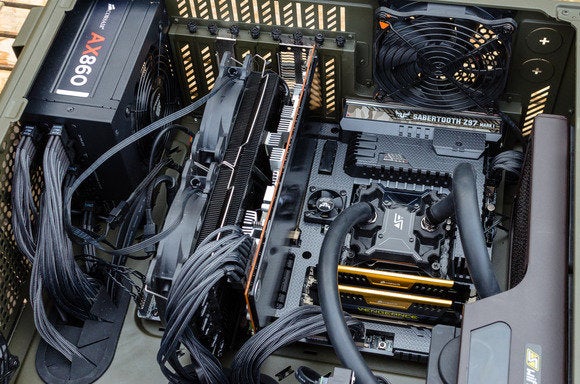 A completed motherboard sitting inside a PC case. Credit: Thomas Ryan
This is the moment of truth. Your PC will probably reboot a couple of times as the motherboard adjusts to its new life. Then everything should be back to normal. If you run into problems getting your computer to boot properly after you've replaced your motherboard, contact your motherboard manufacturer or ask for help on one of the many computer building forums around the web.
With a new motherboard your PC should be as good as new—and hopefully a bit more stylish to boot.
Previous Page 1 2 3