How to upgrade to Windows 10: What you need to know
Now that we know when and how Microsoft plans to upgrade consumers to Windows 10, in detail, we can pass that advice along to you. Here's our guide to making the big move.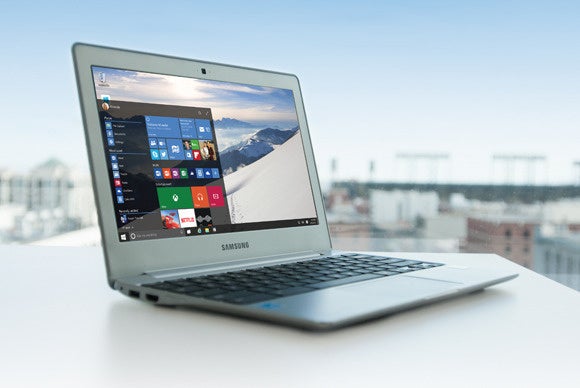 Beginning July 29, Windows 7 and Windows 8.1 users will be able to download Windows 10. It's a monumental shift for both Microsoft and its customers. But Microsoft has provided a wealth of information to ease the transition, and let you upgrade to Windows 10 as simply and easily as possible.
For consumers, the choice is a simple one: You'll be upgraded to one of two versions of Windows 10: Windows 10 Home, or Windows 10 Professional. (This guide doesn't cover the upgrade process to Windows 10 Mobile for phones.) Microsoft has also released the official retail pricing for Windows 10, in case you're building a your own PC.
During the update process, plan to invest some time in prep work and at least an hour in the upgrade process itself. And be careful-some of your applications may be left behind.
Aside from one major component of some versions of Windows 7, however, the transition between the earlier versions of Microsoft's operating system and the new Windows 10 that will officially be released on July 29 should be relatively painless. Basically, if you own a "Pro" version of Windows, you'll migrate to the Professional version of Windows 10. Otherwise, expect to receive a copy of Windows 10 Home. (We have more about the individual Windows 10 editions here.)


MICROSOFT. The upgrade path from Windows 7 and 8.1 to Windows 10.
Besides this story, a good reference is Microsoft's Windows 10 FAQ itself, which explains, for example, what the Windows 10 reservation app is, how it works, whether you can update more than one Windows PC (yes) and whether you can cancel your reservation (also yes). Also, it offers one piece of important advice: You're running a genuine, licensed copy of Windows-sorry, Microsoft won't be upgrading pirates for free.
Windows 10 prep work
If there's one thing you need to make sure of, though, it's that your PC is up to date. Windows 7 users must be running Service Pack 1 to enable the update, and Windows 8 users must have upgraded to the latest version of Windows 8.1. You'll also need to enable your Windows 10 reservation. Look for the tiny Windows icon down in the right corner of your taskbar, and click it to launch the Windows 10 reservation app. Our earlier story walks you through the quick reservation process.


MARK HACHMAN.
Here are the system requirements for Windows 10:
Processor: 1 gigahertz (GHz) or faster processor or SoC
RAM: 1 gigabyte (GB) for a 32-bit version, or 2GB for 64-bit
Hard disk space: 16GB for a 32-bit OS; 20GB for 64-bit OS
Graphics card: DirectX 9 or later with WDDM 1.0 driver
Display: 1024x600