How Windows, OS X, and Ubuntu are slowly turning your PC into a smartphone
All the desktop operating systems are integrating mobile features, but they're using very different methods.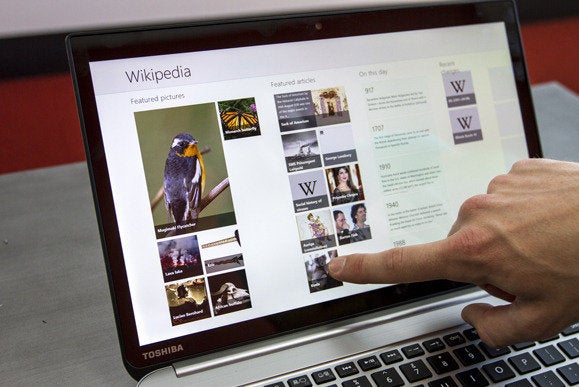 The glorious era of PC stardom is over. Once the belle of the technology ball, desktops and laptops now share the spotlight with smartphones and tablets, and the embrace of mobile devices by consumers has provoked deep changes in the computing landscape.
No, PCs aren't dying out, but they are shifting form to more closely resemble the Hot New Things. And there's good reason for it.
"Consumers are mainly driven by simplicity and familiarity," says Carolina Milanesi, Gartner's research vice president of consumer technology.
In a word, people yearn for consistency. And as the industry struggles to satisfy that demand, mobile design is bleeding over to the desktop—though the Big Three PC operating systems are approaching the convergence in drastically different ways.
"Microsoft's philosophy is 'Okay, we want to be consistent across our operating systems,' and the way it worked in their brains was to just make one," says Ben Bajarin, the director of consumer technology at Creative Strategies. "Whereas Apple said, 'Well, we'll make two [operating systems], but we're going to have gestures and some UI consistencies [across iOS and OS X] so that you have a consistent experience.'"
And that's not even getting into what Linux is doing, via Canonical's audacious Ubuntu for Android. But let's get into it! Follow along, dearest desktop diehard, as we examine how mobile elements are creeping into Windows, OS X, and yes, even Linux.
Windows 8
C'mon now, you know where we had to start.
Determined to jump-start its mobile ambitions, Microsoft infused Windows 8 with tablet-friendly modern apps, gesture controls, and the Live Tile—infused Start screen. But hey! The traditional desktop is still around for PC aficionados. It's the best of both worlds, right? Not quite.
Designing a single operating system to run across multiple hardware form factors has led to some glaring usability problems. Rather than feeling like one OS, Windows 8 is more akin to a patchwork Frankensystem, with the traditional desktop and the modern UI awkwardly bolted together instead of working together as a cohesive whole.
"When Microsoft first started talking about Windows 8...there was a lot of optimism around it, because we're a mobile-first generation and mobile computing is important, and Microsoft was trying to bring unification with that to the table," says Bajarin. "The problem is they failed at the implementation."
While desktop jockeys can get by in the modern UI, its large buttons and vast empty spaces were clearly built more for swiping and prodding than for keyboarding and mousing. All of that wasted space requires a ton of extra scrolling, and the relative dearth of onscreen information requires a ton of extra menu clicking—two burdens that are anathema to traditional PC users. Likewise, while hidden menus and charm bars work wonderfully on tablets, they're far less natural-feeling on desktops.