iOS 8 and Yosemite are the next step in unconstrained computing
Apple's WWDC announcements were big news for end-users and developers. But what about corporate customers? Here's what iOS 8 and OS X Yosemite will mean for them.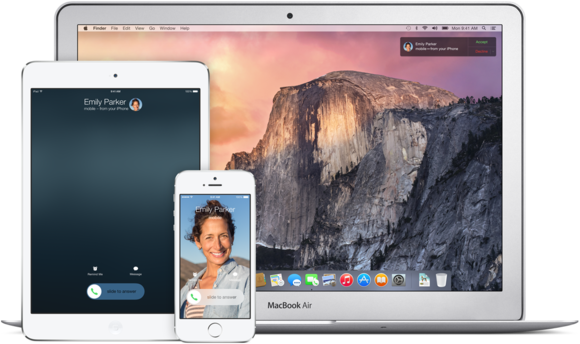 One of the great joys of installing a new operating system is scrutinizing the features born with it. iOS 8 has no shortage of new and enhanced features--Continuity, QuickType, voice notes appended to iMessages, Family Sharing, and Spotlight improvements. But it can be just as satisfying to step back and examine what these features mean and portend for the technology of tomorrow.
The window on your stuff
With the introduction of iCloud in OS X Lion and iOS 5, Apple shifted from a computer-centric "digital hub" model--where your computer acted as the brains of the outfit and stored the bulk of your data--to a stuff-centric scheme. Under this scheme you didn't care a great deal about where your stuff was--on your computer, in the cloud, or stored on a mobile device. Rather, it was important that you had access to it, regardless of which of these devices you used or where you were.
Liberating as this was, it was difficult to escape the idea that while you had greater access to your stuff, you were still constrained by the device on which you experienced it. If you were typing on an iPhone, you were going to be hampered by the device's small keyboard. If, on your iPad, you received a text message, you'd have to switch out of the app you were currently using and move to Messages to reply.
With iOS 8 and the upcoming OS X Yosemite, Apple is attempting to remove or disguise these constraints by allowing you to pass off certain tasks to the most appropriate device. When that's not possible, it makes the process of completing them more fluid.
Pass or fail
Handoff is Apple's means for moving tasks to the most appropriate device at hand. Regardless of how fleet your fingers may be on your iPhone's keyboard, odds are that you type faster and make fewer mistakes on your Mac's keyboard. Rather than force you to continue banging away on a lengthy Pages document just because you pulled it up on your phone, hand it off to your Mac when you're within range.
Headed out the door with your iPad? Pass that half-read PDF file within Safari from your Mac to the tablet for later perusal. Leave your iPhone upstairs? Grab calls and messages sent to it on the iPad or Mac that sit beside you in the basement office.
In the past, iCloud has allowed us to handle some of these tasks through Documents in the Cloud and shared bookmarks. But Apple's latest efforts further soften the demand that the first device to touch your data or communication be the one you're forced to use.