iOS app showdown: Video editors gone social
We put four video editing apps to the test.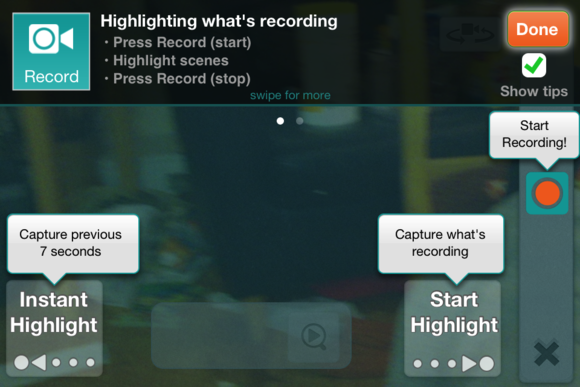 The increasing sophistication of the iPhone's back camera has turned the smartphone into a movie-making device, with a number of accessories available to help make your amateur video look as professional as possible. This is true on the software side as well, with a growing proliferation of apps designed to make it easy--even effortless--to edit and share your favorite moments with friends and family.
Last fall brought the arrival (or update) of several new video apps that can help you capture the moment, either individually or through group collaborating. But which ones are worth your time?
Your choice will ultimately depend on these factors: Do you want to collaborate with other iPhone users, or are you a solo photographer? Do you want the app to help polish the video to a semi-professional sheen, or do you prefer to shoot a scene and forget about it, dumping the raw video on the world? Here are four of our favorites, and why they might (or might not) be useful for you and your fellow video makers.
Givit: to edit and share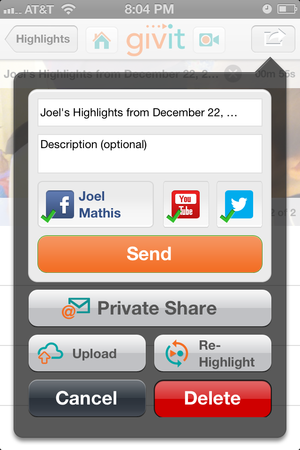 When we first reviewed VMIX Media's free Givit video-sharing app for the iPhone in July 2012, we focused on the service's sharing capabilities -- the ability to choose who can see the videos you shoot and share from your iPhone.
Since then, Givit has evolved, adding video-editing capabilities that make it easier for users to share somewhat polished video creations with friends and family. At the center of the rebuilt app is a highlighting function. You can either select highlights from video already recorded on your phone, or tap a 'highlight' button while shooting live video.
Once recording ends, Givit automatically stitches those highlights into an edited video, which you can further polish by adding effects such as slow-motion replay, or music, either from your iTunes library or from Givit's own small collection of tunes. This is the only app in the roundup that lets users share directly to YouTube; and like the others, it also allows posting to Facebook and Twitter.
Streamweaver and Vyclone: for collaboration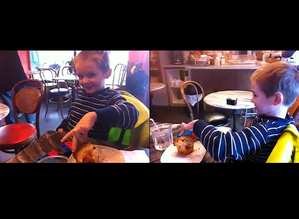 Both these apps encourage collaboration, but they do so in very different ways. You'll want to pick carefully between the two.
Streamweaver lets you collaborate with up to three friends to make a video at the same time and place: If you shoot video at the same time--after having agreed to the collaboration--the app uploads all the contributions and splices them into a split-screen montage of the moment. (Video uploads are limited to a minute apiece.) The effect is reminiscent of the show 24, which would end episodes featuring multiple streams of video at once, each documenting a different point of view in real time.