Is the CIO-CMO transition of power becoming a reality?
Three years ago, Gartner predicted that by 2017 CMOs will spend more money on IT than CIOs. All signs indicate that shift is well underway.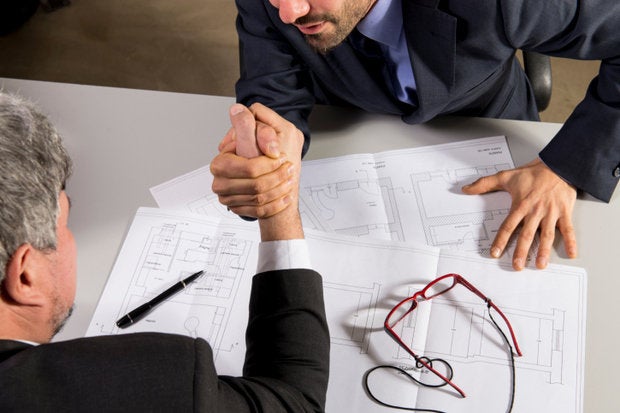 Credit: Thinkstock
The Gartner report landed on the CIO's desk with a thud: In five years, Gartner predicted, marketers will spend more on technology than IT will. That report came out almost three years ago, and CMOs are well on their way to making good on Gartner's prediction. The transfer of power is nearly complete.
Since the report, the number of vendors pitching marketing technology, also called martech, has exploded. There are some 3,000 vendors today, their ranks swelling anywhere from 300 to 500 annually. Most of them sell directly to CMOs who, in turn, are more than willing to keep CIOs out of the loop.
Another sign of dramatically changing times comes from enterprise software giant Oracle, which has been courting CIOs for decades. Over the past couple of years, Oracle has spent $3 billion on a martech acquisition spree averaging a company a month. Oracle, once the great advocate of the CIO, now has designs on wooing the CMO directly.
Are CIOs a Natural Fit to Become CMOs?
For many CIOs, this transformation hits close to home. More and more CIOs find themselves reporting to CMOs, as CIOs slide down the corporate ladder. Privately, CIOs admit they've been relegated to a supporting role, not a strategic one. CMOs, in comparison, want to run the show as CEOs. (For more, check out CMOs Eye CEO Office, But Need CIOs to Get There.)
If the situation for CIOs sounds dire, you're hearing right. But there is a silver lining for CIOs willing to embrace this power shift. The good news is that marketing has become more digital and data-driven than ever before -- a natural fit for the CIO. As the CMO moves into the CEO's chair, who will fill the vacant CMO post?
"Marketing is all about data," says Ashu Garg, general partner at Foundation Capital, a Silicon Valley venture capital firm with a track record of big-payoff martech investments, such as Responsys, Tealeaf, Freewheel, Localytics and others. "It's entirely plausible that the best CIOs figure out how to become CMOs."
The idea of a CIO becoming a CMO isn't as far-fetched as you might think. Sherrie Haynie, organizational development consultant at CPP, publisher of the Myers-Briggs Type Indicator, told CIO.com that the CMO and CIO share more similarities than differences, which makes sense given that both hold executive leadership positions. Common ground includes a need to be decisive and efficient and, perhaps most relevant, the ability to solve problems.
The Evolution of the CMO
In order to prepare for the CMO role, CIOs should have an understanding of the dynamic rise of the CMO over the last few years and what drove it.