Is virtual reality finally ready for business use?
Virtual reality is about to make a big impact in the enterprise. Here are four companies making business-ready VR products and four industries embracing the technology.
This leader and innovator in virtual reality tends to focus on gaming applications, but a company representative says they're actively exploring business use cases. The product, called Oculus Rift, shows a scene in a vivid 360-degree view. The product comes out next year, but businesses can use a dev kit to create software applications and content now.
"Imagine being in a product review with people from around the globe – your operations lead is at the manufacturing plant, your marketing head is visiting an ad agency, your product lead is at the R&D Lab and your CEO is at HQ. In VR you will be able to all be together and have the product in that virtual space," says Laird Malamed, the COO at Oculus.
Marc Simons, the co-founder of digital agency Giant Spoon that works in the VR space, says Oculus is powerful and advanced, but that can also mean you'll require more setup and staff people who can configure the system and make it work for business applications.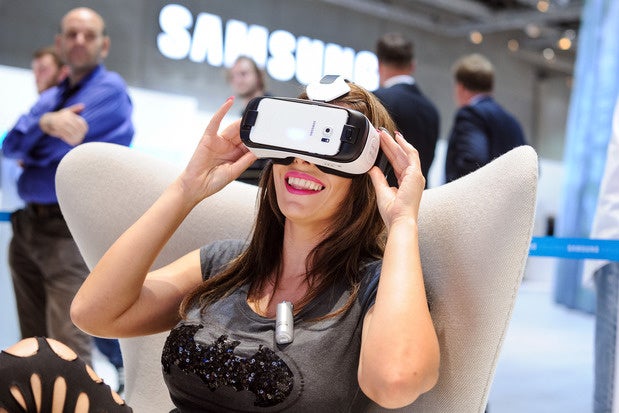 Messe Berlin A woman uses a Samsung Gear VR headset at the IFA consumer electronics show in Berlin on Sept. 4, 2015.
Samsung offers Gear VR as a consumer device for $199, and it works with several Samsung phones running Android such as the Note 4. The headset, developed in partnership with Oculus, shows a 96-degree field of view. You use touch controls on the headset to control the interface.
Simons says Samsung Gear VR is more consumer-oriented. Indeed, in a CIO.com test, the setup only took five minutes from initial install of the apps to using the headset. Rogers says Gear VR is lightweight, portable, wireless and low cost enough to attract more businesses.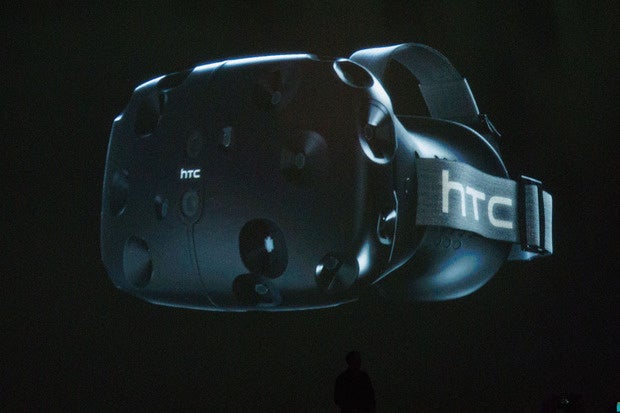 HTC HTC is placing some hopes of a rally on its Vive virtual reality headset, which will be released near the end of the year.
3. HTC Vive VR
This competing headset to the Samsung Gear VR is still under development with Valve Software, the company behind the Half-Life video game series. Not as much is known about the price or exact specifications, but HTC says there are developer kits available now.
The key differentiator with Vive is that it works over a large area -- about 15-feet by 15-feet. For business, that means you can move around more -- for example if you are viewing a construction site or participating in a VR conference call. HTC will also offer hand controllers that are tracked even when you move your hands behind your back or over your head out of view.
Previous Page 1 2 3 4 5 Next Page