Is virtual reality finally ready for business use?
Virtual reality is about to make a big impact in the enterprise. Here are four companies making business-ready VR products and four industries embracing the technology.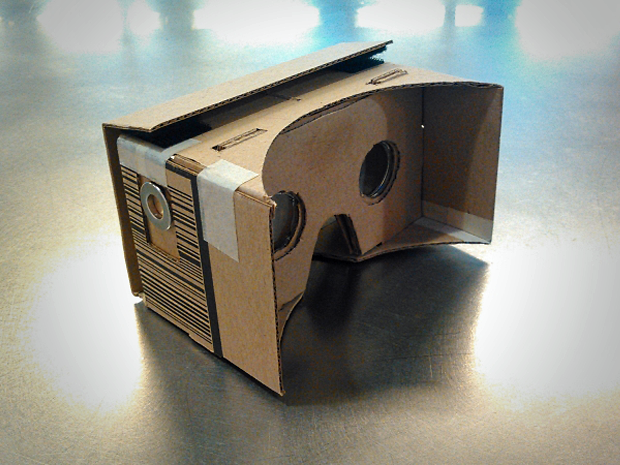 Howard Wen The (extremely) low-cost Google Cardboard allows you to create your own VR head-mounted viewer out of cardboard, and can use your own smartphone as the display...as long as it has a built-in gyroscope.
Google offers the lowest-cost virtual reality option. End-users can buy a VR head-mounted viewer made of cardboard for as little as $20-$25, or you can download the Google Cardboard plans for free [.zip file] and make your own. Once you have the viewer, you use your own Android phone or iPhone as the display as long as it has a built-in gyroscope. Google offers about 500 apps through the Google Play store that use Cardboard and you can watch YouTube 360 videos.
One key differentiator is that Cardboard viewers are extremely light, so you can wear them longer. Since they are so low-cost, large companies could easily hand them out at events or give them to employees and not worry about theft or loss. The viewer is also highly portable.
"Google Cardboard enables everyone with a smartphone to experience VR easily and at low cost. Companies use Cardboard to promote their products and brands, but it's also great for immersive educational content – especially shared group training. We've also seen examples where companies give a tour of their facilities to potential clients using Google Cardboard," says Mike Jazayeri, the director of Product Management for Google's VR efforts.
4 examples of real companies using VR
Virtual reality is not just a fledgling market for business that is coming in the future. It's already taking root with the follow companies who are using the technology to help customers understand a product, visualize an idea or project, and even to explore space.

Sage Realty uses the platform developed by 3-D modeling and virtual reality software provider, Floored, Inc. to provide VR tours for commerical real estate properties.
1. Real estate virtual tour
For those thinking of buying a home, the search process can be grueling. It can require visits to dozens of homes, which is challenging for those moving to a different state. Many real estate companies are considering virtual tours to help buyers make a decision on a home.
Sage Realty Corporation offers a VR tour currently for commercial real estate properties. According to a recent Wall Street Journal report, Sage Realty provides a demo for potential tenants to view how an office in New York will look once it is completed next year. They can even walk to the outdoor terrace and check out the wet bar.
Previous Page 1 2 3 4 5 Next Page