Junk mail and spam got you down? Get these 2 apps
During the holiday season, your already endless streams of unwanted email and junk 'snail mail' only escalate. These two apps can help you battle the deluge and reclaim your mailboxes.
Emancipate your mailbox with PaperKarma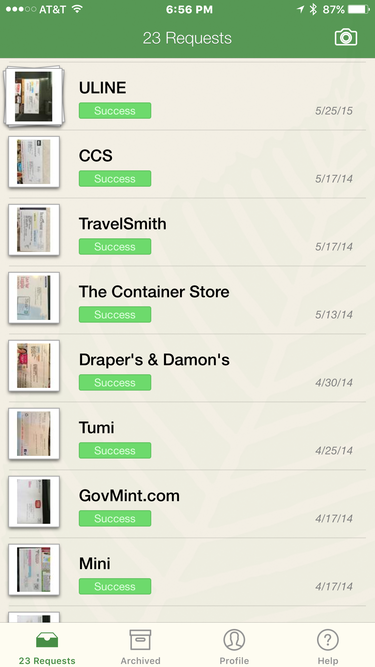 I used to receive mountains of unwanted paper catalogs in the mail, but PaperKarma, a free app for Android, iOS and Windows mobile devices, helped me seriously — but not completely — whittle down the pile.
I've raved about PaperKarma before, I still use it regularly, and I highly recommend the app. To get started, you snap photos of company logos or return addresses on the unwanted mail, enter or select your own name and address, and then click the big "Unsubscribe me!" button. Most of the time, that's all you need to do.
However, the unsubscribe process isn't always successful. For example, I sent an unsubscribe request to Hello Direct, and PaperKarma indicated the unsubscribe was successful. But I continued to receive the headset company's catalogs. If this happens to you, you can tap a button in the app to let PaperKarma know a company is still sending you mail. (I just recently zapped that dastardly American Girl holiday catalog, so hopefully this is the last time I get one.)
You can get unlimited PaperKarma unsubscribes for $2 a month, or $10 a year. Despite its less-than-perfect success record, PaperKarma is still a great way to get rid of unwanted paper mail. CatalogChoice is another, free option, but it requires more manual steps and doesn't have a mobile app.