Lenovo announces new Yoga tablets with built-in projector, giant Phab smartphones
The projector-in-a-tablet concept is back, with three new models that can host an epic movie night.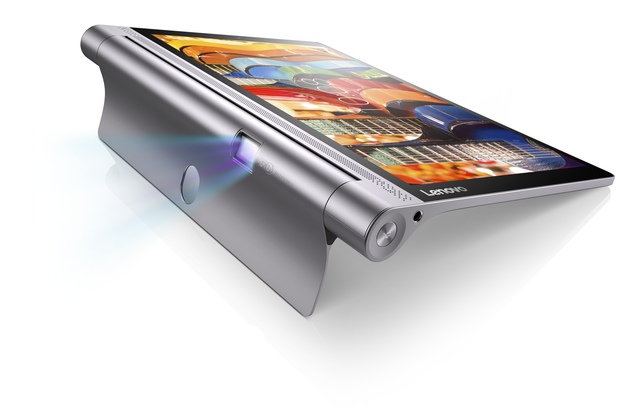 Credit: Lenovo
There's no sign of Ashton Kutcher to pitch the product this time around, but Lenovo is doubling down on its projector-in-a-tablet Yoga series.
Lenovo unveiled three different models of the Yoga tablets that pack a projector inside the hinge and two tablet-sized smartphones at the IFA conference in Berlin Wednesday.
The story behind the story: Lenovo made news last year with its rather unique tablet concept, putting a projector right inside the hinge. The company even brought aboard Ashton Kutcher with the title of "project manager" and claimed he had a role in the design of the product. Somehow, Lenovo has pulled off a second round of these devices without his guiding hand.
Another round of Yoga tablets
The top-flight model is the Lenovo Yoga Tab 3 Pro, which has a 10.1-inch quad HD display with a 70-foot projector that rotates 180 degrees. Lenovo is playing up its capability to be the only device you need to host a movie night, with 18 hours of battery life.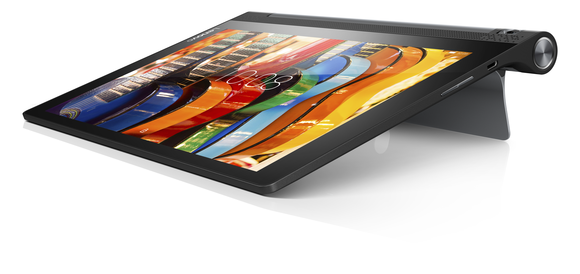 Lenovo is clearly committed to putting a projector in the hinge of its tablets. Credit: Lenovo
There's also a 13 MP rear camera and 5 MP front lens. The Pro model also has an Atom X 5-Z8500 processor with up to 2.24 GHz of performance. It comes with 16 or 32GB of storage with a microSD slot for up to 128GB of additional space.
Accompanying the Yoga Tab 3 Pro is the the 8- and 10-inch versions of the Yoga Tab 3, which also have a 180 degree rotatable camera, up to 20 hours of battery life, LTE support and the ability to capture a photo with hand gestures.
Also, the kickstand includes a hole in the middle so you can hang the tablet, which could make for a makeshift method to use it in a presentation or for showing video.
All three models run Lenovo's tweaked version of Android 5.1. They also have what Lenovo calls "AnyPen" technology, which allows you to use any conductive object as a stylus. The tablets are also loaded up with Lenovo software, including a game center, voice assistant, and needless McAfee security.
The Phab pushes the boundary of big screens
The Nexus 6 sounds like a reasonably-sized phone in comparison to the Lenovo Phab and Phab Plus. But such big phones are popular in some Asian markets, which is where these devices are headed with their 6.98-inch sized screens.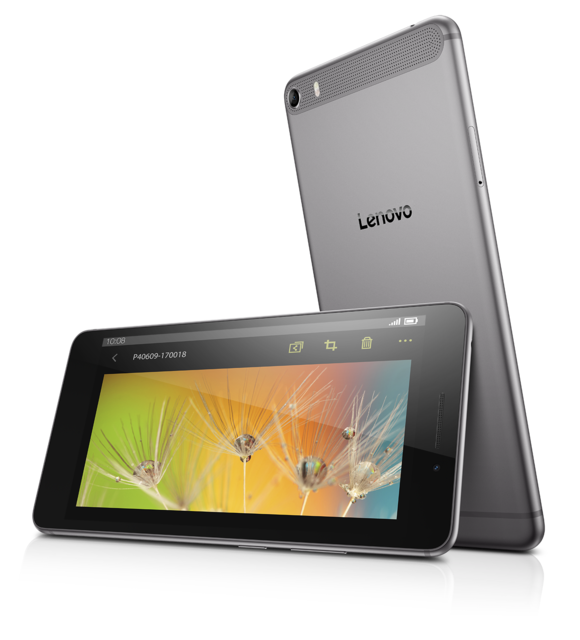 The Lenovo Phab Plus is a beast of a phone with a 6.8-inch screen. Credit: Lenovo