Lenovo debuts a dozen PCs with Skylake, from ThinkCentre Tiny to huge AiOs
This means fresh new choices for consumers and small businesses, in a wide variety of form factors.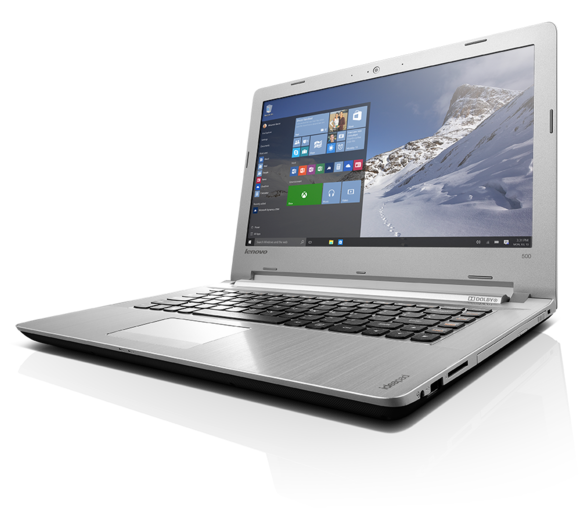 Start at $499 for the 14-inch model and $849 for the 15-inch model, Lenovo's Ideapad 500 will offer AMD and Intel CPU options. Credit: Lenovo
The Ideapad 500 also has 14- and 15-inch versions and has almost the same options as the 300 models of the same size. The big difference is that the 500 offers a DirectX 12-compatible AMD Radeon R7 M360 GFX discrete GPU and the Ideapad 500 15-inch model has an option for an Intel RealSense camera.
Lenovo is also coming up with an Ideapad 500 rocking AMD instead of Skylake in 14- and 15-inch versions, up to an AMD A10-7300, and an optional AMD Radeon M7 360 GPU.
As for the "S" variants, they are lighter and cheaper, although the 500S is comparable in price to its 14-inch S-less counterpart. The 100S is a non-Skylake machine with an Intel Atom Z3735F on an 11.6-inch version, or a Celeron N3050 packed into a 14-inch model. These machines have a wimpy 2GB RAM, as well as 32GB and 64GB eMMC storage, respectively.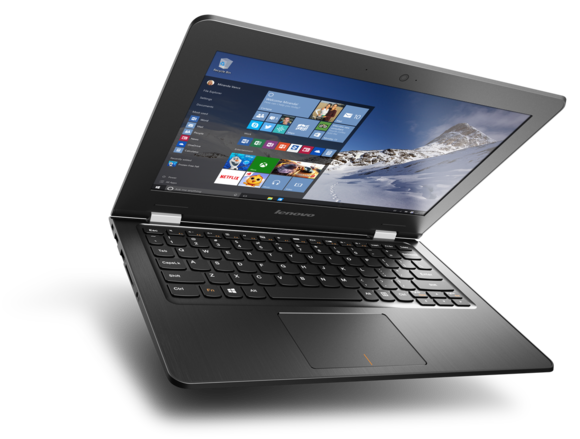 The 14-inch Lenovo ideapad 300S laptops start at $479 and offer up to 5 hours of battery life. Credit: Lenovo
The 300S goes up to a Skylake Core i7, up to 8GB DDR3L RAM, and options for up to a 1TB hybrid drive or 256GB SSD. The discrete GPU on this machine is the Nvidia GeForce 940M.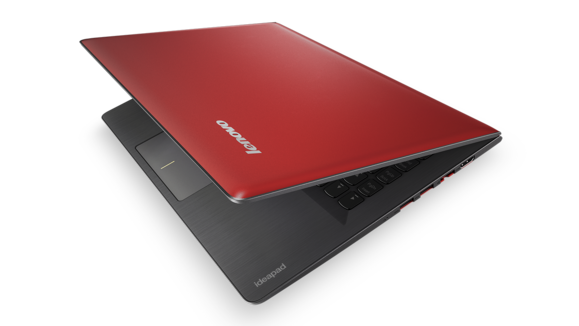 The 13-inch Lenovo 500S will weigh 3.4 pounds and offer up to 4.5 hours of battery life. Credit: Lenovo
The Ideapad 500S comes in 13-, 14-, and 15-inch flavors, and up to Skylake i7 processors, it maxes out at 8GB DDR3L RAM, up to 1TB hybrid or 256GB SSD.
With the exception of the basic black 100S, the other S variants come in either black, silver, or red. The S-Less variants are basic black only.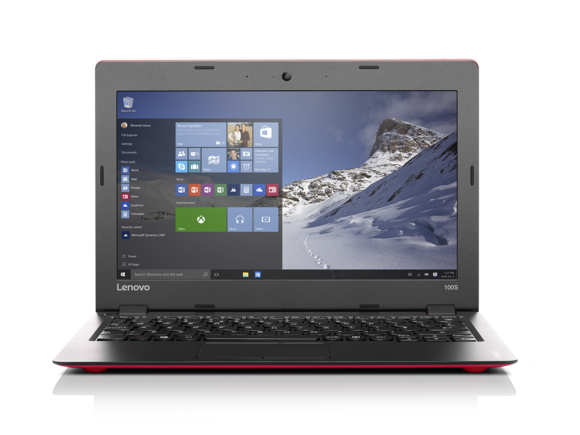 Lenovo's Ideapad 100S family will include models with 11.6-inch screens (shown here) and 14-inch screens. Credit: Lenovo
Pricing:
The ideapad 300 14-inch starts at $400, 15-inch at $550, and 17-inch at $450
The ideapad 500 14-inch starts at $500, 15-inch at $600
The ideapad 100S 11.6-inch starts at $189, 14-inch at $260
The ideapad 300S 11-inch starts at $250
The ideapad 500S 130inch starts at $500, 14-inch $660
New ThinkCentre M series come in all sizes
Of the new ThinkCentre M series desktops coming out for small and medium-sized businesses, Lenovo is particularly proud of the M900 Tiny, which the company says is designed to be the "most powerful desktop per cubic inch."
Previous Page 1 2 3 4 Next Page