Lenovo debuts a dozen PCs with Skylake, from ThinkCentre Tiny to huge AiOs
This means fresh new choices for consumers and small businesses, in a wide variety of form factors.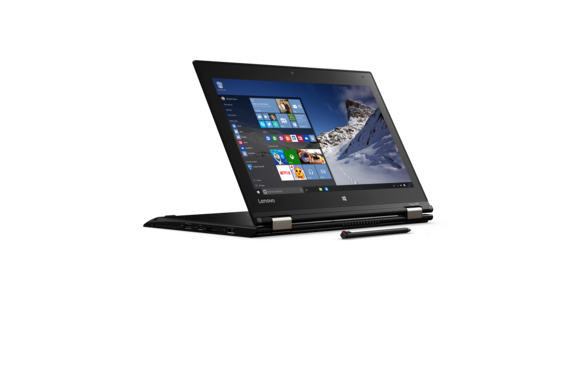 A stylus comes with the Lenovo Thinkpad Yoga 260 for use in tablet mode. Credit: Lenovo
There's also a OneLink+ Dock that can turn your Yoga convertible into a desktop machine. The dock boasts up to 33 Gigabit per second bandwidth speeds over a single proprietary cable.
There's also a WiDi adapter for sending your ThinkPad Yoga's visuals wirelessly to a WiDi-enabled monitor.
The ThinkPad Yoga 260 starts at $950, while the 460 begins at $1050. The 460 rolls out in October, while the 260 hits the U.S. in January.
No word on accessory pricing, but the OneLink+ Dock and WiDi adapter will roll out before the end of 2015.
Previous Page 1 2 3 4