Life gets tougher for alternative mobile OSes Tizen, Firefox and Ubuntu
An increased focus on affordable smartphones running Android has left smaller OSes behind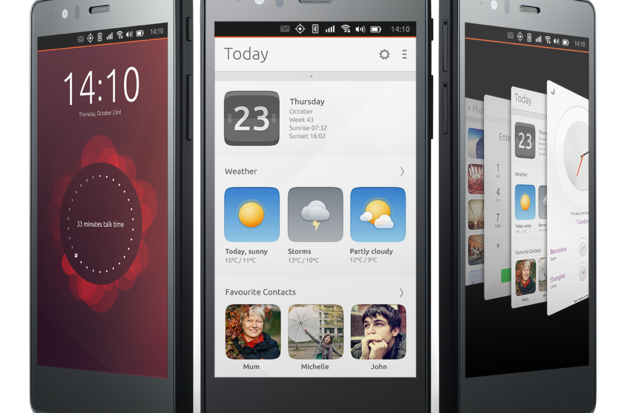 The Aquaris E5 HD from Spanish smartphone vendor BQ will soon ship with Ubuntu. Credit: BQ
The future doesn't look very bright right now for alternative mobile operating systems Firefox OS, Tizen and Ubuntu.
It's always been difficult to attract developers to these platforms, and now smartphones powered by the OSes are also falling behind affordable Android devices on hardware specs. So not only must their users put up with a smaller selection of apps, but also with less powerful devices.
Struggling to compete with Apple in the high-end of the smartphone market, the Android camp has increasingly turned its attention to mid-range and low-end products. While this has been good for consumers looking for more affordable products, it has turned up the competitive heat on Firefox OS, Tizen and Ubuntu.
Case in point: Samsung Electronics' Tizen-based Z1, which after many delays premiered this year in India, a country with a low smartphone penetration. But others also saw the opportunity, and today competition in India and many other developing countries is even more heated than in Europe and the U.S.
The Z1 has a 1.2GHz dual-core processor and a 4-inch, 480 x 800 pixel screen. There is a 3-megapixel camera on the back and a VGA camera on the front. The price tag in India is now about 5,000 rupees (US$80).
For the same money, the new Honor Bee from Huawei Technologies has a 1.2GHz quad-core and a 4.5-inch, 480 x 854 pixel screen. The main camera has an 8-megapixel resolution and there is a 2-megapixel for selfies. The Bee, which runs Android, has twice the storage at 8GB. Consumers willing to spend another $30 on a more advanced model get a bigger HD screen and LTE.
Firefox OS smartphones are also struggling to compete. Japanese mobile operator KDDI and LG Electronics have developed the FxO, a Firefox OS-based phone with a 4.7-inch HD screen and LTE. But it costs ¥49,680 ($395), while Android-based smartphones in the same price range in Japan offer bigger full-HD screens, faster processors and more storage.
There are signs that at least Firefox OS developer Mozilla Foundation and Ubuntu developer Canonical are trying to step up hardware efforts.
Mozilla is working to ensure future Firefox OS smartphones meet or exceed expectations in terms of performance and reliability, at all price points, CEO Chris Beard said in a recent email to the community. As part of this reboot, Mozilla CTO Andreas Gal, who co-created Firefox OS and wrote the first lines of code, is leaving Mozilla this week. The push to build $25 smartphones hasn't been as successful as the organization had hoped. The lesson is that Firefox OS phones have to offer something more than just a low price.