Linux to the rescue! How Ubuntu can help a computer in distress
This may sound like sacrilege, but it's not: Ubuntu Linux can be useful even if you're a hardcore Windows user.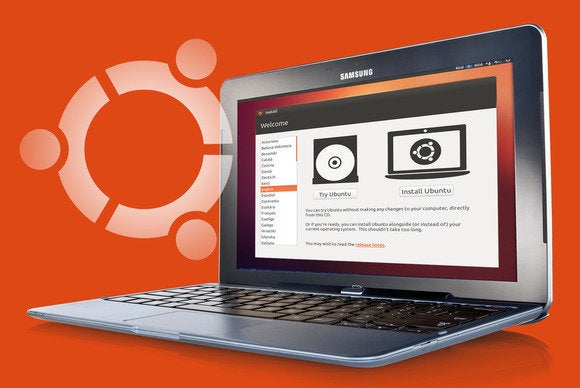 This may sound like sacrilege, but it's not: Ubuntu Linux can be useful even if you're a hardcore Windows user.
That's because there's no way to boot a full Windows system from a USB stick to troubleshoot your PC--well, not without an Enterprise version of Windows and Windows To Go--but anyone can make a free Ubuntu USB drive, CD, or DVD. A Ubuntu live drive can be used as a digital Swiss army knife to troubleshoot all sorts of problems with any PC, whether you need to recover files from a failing computer, diagnose hardware problems, perform a deep virus scan from outside Windows, or even reset a forgotten Windows password.
We'll be getting our hands dirty with some Linux terminal commands here, but don't worry--the Linux terminal won't bite. You can even copy-paste most of these commands directly into the terminal.
Create Ubuntu Live media
To get started, you'll need a Linux live USB drive, CD, or DVD. You can use any Linux distribution for this, but we're focusing on Ubuntu to simplify things.
Visit Ubuntu's website and download Ubuntu Desktop-- we used 12.04 LTS for this, but any available version will do. Download the Universal USB Installer tool, then select your USB drive and the ISO file and the tool will create a bootable USB drive. You can also burn the ISO file to a CD or DVD, but those spinning discs will run slower than a USB drive.
Just insert the live drive into a computer and reboot. It should boot straight into Ubuntu; if it doesn't, you'll need to change the boot order in your computer's BIOS. Once you're in, the troubleshooting begins.
Recover files from a failing drive
We've all been there. Your PC may not boot, Windows may be showing errors and blue-screening, or--even worse--you may hear that dreaded mechanical hard drive clicking.
Even if you can't boot Windows, there's a good chance you can read the drive from within Linux and recover some files before the hard drive dies completely. Or, if the Windows system is corrupted and the drive itself is fine, you can recover all of the files from outside Windows.
There's no Linux terminal involved here. Just click the folder icon on Ubuntu's launcher to open the file manager. You'll see your Windows drive under Devices in the sidebar; click it and you'll see your Windows file system. If you have multiple partitions or hard drives, you'll see multiple devices here.
Connect an external drive or USB stick to your computer and it will appear under Devices, too. Copy and paste the files you want to back up from the Windows system to your external drive, just as you would on Windows. You could even fire up a web browser and upload the files directly to Dropbox or another cloud storage service, or open the Brasero Disc Burner application included with Ubuntu to burn them to disc.