Lumoid's home try-on box lets you test wearables as you'd actually use them
Run, sleep, and live with them: we check out Lumoid's wearable home trial and speak with the company's founder.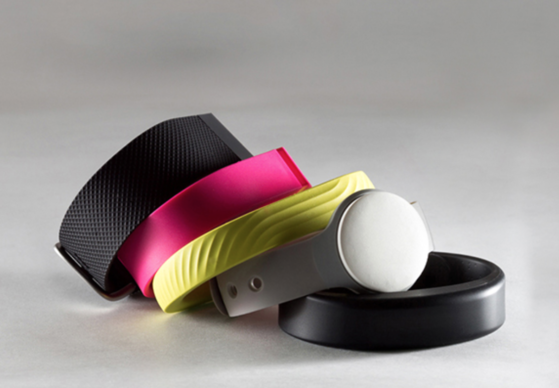 It's impossible to truly know how you'll take to a device until you live with it for a while. That might be true for all gadgets--including smartphones--but especially so with wearables, which might be strapped to your wrist or affixed to clothing all day and night. It might function, but is it comfortable? Fashionable? Spending a couple minutes with a demo unit at a store isn't the same as donning it for a full workday, taking it to the gym, and sleeping in your own bed with it.
Finding the right wearable can be a pricey endeavor. I learned that tiny Fitbit trackers probably aren't for me when I "lost" one for several months--and later found it safely nestled in a rarely worn pair of jeans. My wife similarly hasn't taken to easily overlooked clip-on fitness trackers: she just wants something that's relatively inconspicuous, but won't be regularly forgotten on her nightstand.
She thinks she's found the one: the Jawbone UP24 wristband. That's because she spent the better part of a week wearing one sent by Lumoid as part of its home try-on service, which lets you pick five different devices (mostly fitness and/or sleep trackers) to test out. The devices are sent to your home, you spend a week with them, and then you mail them back. If you want to keep something, Lumoid will sell you a brand new one. If not, you'll pay a small fee for the weeklong trial.
In the market for a new wearable? I spoke with Lumoid founder and CEO Aarthi Ramamurthy about the try-on service and what's ahead as the Apple Watch and other advanced devices emerge.
Lovable wearable?
Wearables actually aren't Lumoid's first offering, and almost certainly not its biggest moneymaker: the company rents out a wide array of camera bodies, lenses, and kits by the day, perfect for events or vacations. You can also rent flying drones or Google Glass--you can't even buy Google Glass anymore. Simply pick the days you want the gear, pay the rental fee, and it'll arrive at your door just in time. And then you'll drop it off at FedEx when the term ends.
But the wearable box is something different: multiple devices in one small box, with a fixed trial period and a single fee--which is applied to the purchase price if you decide to buy anything during the trial period. The idea came from existing customers who loved being able to test out a pricey item before committing to a purchase, and wanted to do the same with wearable gadgets.