Meet Alto Tech's 'Cool Glass,' a vastly cheaper alternative to Google Glass
For US$500, Cool Glass is a (relative) steal.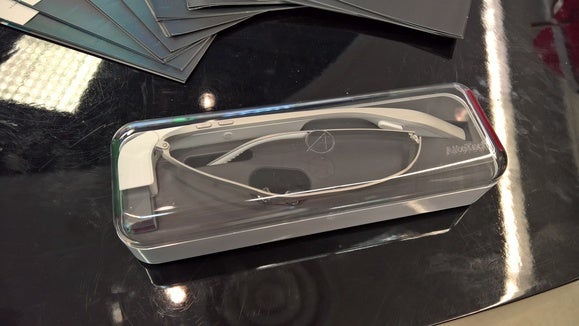 A carrying case doubles as a charger. Credit: Mark Hachman
For the $500 purchase price, you also receive a carrying case that doubles as a charging dock, complete with an external USB port, presumably for downloading images or video captured and stored on the device's 8GB of internal storage. It's not clear how long the stock battery will last, however.
If Google ever does release a consumer version of Glass, it will almost certainly be priced at less than $1,000, especially now that more and more VR devices are being announced and shown to the public. But for right now, if you're interested in trying out Glass for yourself, and for a reasonable price, you may have just a few months to wait.
(Editor's Note: When Glass originally debuted, both Google and the media characterized it as an augmented reality device—which is what I'm referring to in this video. Since then, the term has become more associated with Microsoft's Hololens, and the layering of virtual objects on top of real-world, physical objects. It's not quite clear what definition Alto Tech is using here.)