Meet Windows 8, the OS with really bad timing
Windows 8 launched prematurely, but the stars are finally beginning to align for Microsoft's new-look OS.
Forced to move by the rapid growth of iPads and Droid, Microsoft played its trump card and approached the crossover idea from another angle. Sure, nobody buys Windows Phones, but everybody buys Windows PCs! Let's sell everyone on Microsoft tablets that way!

Microsoft had to get Windows 8 out the door before the iPad and the Nexus ate the world.
The idea sounded wonderful in theory, but while Windows 8's arrival was two years too late from a competitive perspective, it was--sadly--a year too early in every other respect. The dream was bigger than the reality.
One year too soon
The rush to play catch-up created some major problems for Windows 8, to say the least.
Most glaring were the software flaws, which reportedly prompted Intel's then-CEO Paul Otellini to call Windows 8 half-baked shortly before the OS's launch. Did you ever hear the old adage about skipping a new version of Windows until the first service pack rolls out? That goes double for Windows 8, which is just a first step down a long path.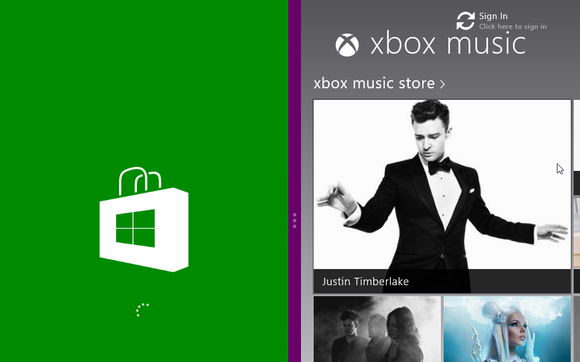 While the modern UI is slick and beautiful, it just seemed too tacked on in its original version--indeed, too half-baked. Between the usability woes, the disjointed swapping between the desktop and modern UIs, the frustrating split of system settings between the traditional Control Panel and the modern Start Screen's PC Settings, and myriad other niggling details, Windows 8 sometimes feels, well...rushed.
Some people have suggested that Windows 8's sudden shifts and numerous rough edges may even be impacting the PC sales of today, accelerating the computer market's flattening-out. (Again: two years too late.)
Fortunately, the impending Windows 8.1 update raises hopes of fixing most of the more glaring flaws found in Windows 8. From a more flexible Snap function to the resurgence of the Start button (kinda), to vastly improved Settings and SkyDrive functionality, Windows 8.1 appears poised to deliver more fully on Microsoft's Windows 8 promise. We'll know more concretely later this week, when Windows 8.1 becomes available in developer preview form.
"I think that in [a] sense, Windows 8.0 and the devices that came out were a good reference platform to sort of set the stage," says Wes Miller, a research vice president at Directions on Microsoft, an independent analytical firm. "It was simultaneously a little too bold (in terms of user interface) and too minimal (in terms of management) for a lot of those in the Windows camp.
"I think 8.1 does a good job of bringing some good user interface changes that Microsoft has considered and made over the last year, while also really beginning to develop the management story we would classically have expected from Microsoft."
Previous Page 1 2 3 4 Next Page