Microsoft scores with free Windows 10 upgrade as downloads tally 10x Windows 8's first-day sales
Distribution goes smoothly for most ISPs and delivery networks.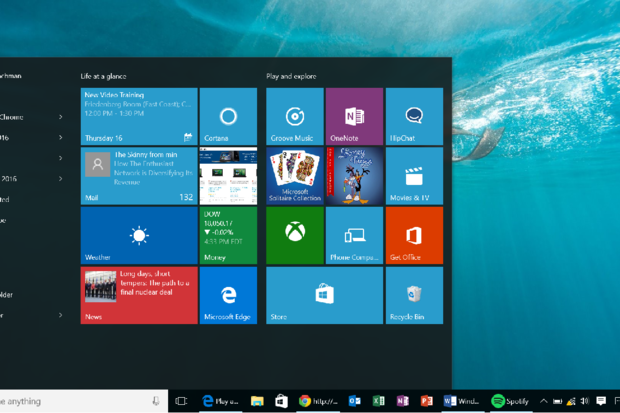 Microsoft customers downloaded 14 million copies of the Windows 10 upgrade on the first day of availability, the company said today.
The 14 million, just a fraction of what Microsoft hopes will adopt the new OS in the next three years, was served with little if any disruption to the Internet, or to the ISPs (Internet service providers) and CDNs (content delivery networks) that delivered the 5GB-plus upgrade files, according to an expert who earlier in the week worried that the massive traffic would present problems.
"We now have more than 14 million devices running Windows 10," said Yusuf Mehdi, an executive in the Windows and Devices Group, on a Friday blog.
The number was more than 10 times larger than the last roll-out: The company touted 4 million upgrades sold in the first three days of Windows 8's availability in 2012.
The large jump was no surprise, since Microsoft is giving away Windows 10 upgrades to the bulk of systems running Windows 7 or Windows 8.1. "Clearly, Microsoft, by giving this OS away, they're less focused on grabbing dollars from vendors who sell new Windows devices, they're much more interested in getting much more of their installed base over to Windows 10," said Tom Mainelli, an IDC analyst, in a recent podcast about the new operating system.
In the context of the approximately 1.5 billion devices running Windows worldwide, however, the 14 million was only a small slice -- under 1% of the total, or about 1.4% of the 1 billion goal Microsoft has set for itself by mid-2018.
Mehdi also urged patience for those who have not yet received the on-screen notification that Windows 10 has been successfully downloaded and that the upgrade is ready to process. "We are grateful for your excitement and enthusiasm and we appreciate your patience over the days and weeks ahead as we carefully roll out Windows 10 in phases to all of you that have reserved," Mehdi said, referring to the "nag-and-notification" app that lets eligible users "reserve" a copy of the upgrade.
His thank-you for patience -- and other notices Microsoft planted on its websites -- signaled that the company has been inundated with questions by customers who want to know when they will be able to upgrade. Messages placed on the front page of its Windows website, including a banner atop all support pages, led users to more information about upgrade timing.
For customers who couldn't take the wait, Microsoft suggested they download a disk image file in .iso format, and use that to apply the upgrade.