Microsoft should yank Windows RT for Windows RT's own good
In the wake of horrific Surface RT sales and manufacturers fleeing like rats, the best thing for Windows RT's long-term viability would be to pull Windows RT hardware from the shelves.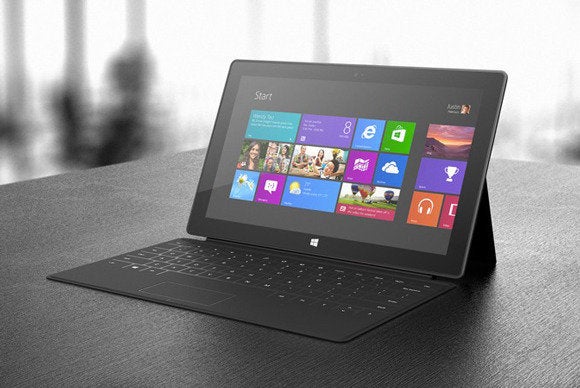 Okay, Microsoft. You had your fun fling with ARM processors, serenading your newfound love with glitzy dubstep ads full of creepy dancing schoolgirls. Thin and light tablets packing a—gasp!—free version of Office? Freedom from Intel and AMD's x86 processors? Sanctity from traditional Windows malware? How dreamy.
But the honeymoon is over, and reality ain't happy with the frivolous romp. Thursday, Microsoft announced that it took an accounting hit to the tune of nearly $1 billion—yes, with a B—thanks to the steep discount it had to apply to the millions of Surface RT tablets lying around unsold. The dream has become a nightmare, and not just for Surface.
Microsoft, it's time for Windows RT to take a vacation.
Like rats from a ship
The writing has been on the wall for Windows RT for a while now, but this week really crystallized that its time is not now.
By all accounts, the Surface RT was the star of the Windows RT show. In fact, stats from AdDuplex consistently showed it as the best-selling Windows 8/RT device period—but that doesn't mean it sold well from a pure numbers standpoint. After Microsoft moved a reported 900,000 Surface RT tablets alone in the fourth quarter of 2012, IDC reported that all Windows RT tablets combined only managed to ship 200,000 units in the first quarter of this year. Yep, the Surface RT is sinking fast.
That's bad. Nope, that's horrible.
But while Surface RT is the juggernaut when it comes to ARM-powered Windows slates, it's not the elephant in the room. That distinction goes to just how fervently third-party manufacturers are avoiding Windows RT.

Lenovo's Windows RT hybrid is gone, replaced by a Windows 8 model.
Many of the biggest names in PCs have taken a pass on the operating system: HP, Samsung, Acer, and Toshiba all respectfully (or not-so-respectfully) bowed out of this particular race.
Even some tentative early supporters are starting to pull back. Lenovo unceremoniously dumped the RT-sporting IdeaPad Yoga 11 this past Wednesday, mere weeks after launching the IdeaPad Yoga 11S, which took the original Yoga 11's superb physical design and imbued it with an Intel Core processor and the full-blown version of Windows 8. The few Windows RT tablets left are all getting steep price cuts, from the Surface RT to the Dell XPS 10 to the Asus VivoTab RT.
And who can blame the manufacturers for fleeing? Windows RT simply isn't a compelling option right now. It doesn't run classic desktop programs, only modern-style Windows apps—and the Windows Store still doesn't have anywhere near a full catalog of apps, despite recently hitting the 100,000 app milestone. There are still glaring Windows Store no-shows. Major software developers have been as slow to support Windows RT as hardware manufactuers.