Microsoft Windows Phone 8.1 review: Major upgrade closes the gap with iOS and Android
With the Cortana digital assistant and a vibrant new interface, the OS is finally positioned to attract the users and developers it critically needs.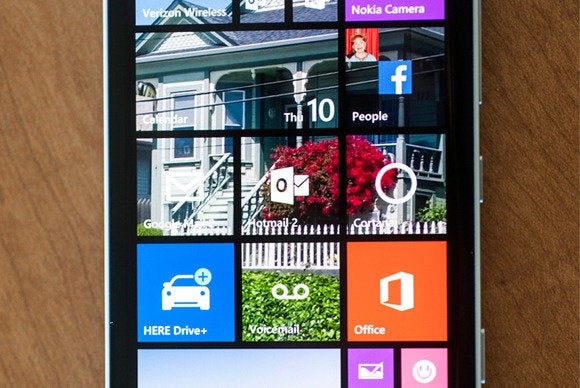 From the bold vibrancy of its new Start screen, to its new digital assistant, Cortana, Microsoft's new Windows Phone 8.1 establishes itself as a top-tier smartphone platform.
And that's critical--especially for an operating system currently holding a market share of less than 4 percent among U.S. smartphone buyers (though to be fair, it's more popular elsewhere). That's not to say it leaps ahead of Apple's iOS or Google's Android, but neither is it markedly deficient in any one area--although it could always use more, higher-quality apps.
What's even better? You don't need to twiddle your thumbs, waiting for your carrier to push Windows Phone 8.1 to your phone months down the road. You can sign up for Windows Phone Preview for Developers--yes, you, a mere consumer--and receive the same bits as the carriers receive, as well as any updates. (Note, however, that you may void your warranty, and you may not receive device-specific drivers right away.)
For those less adventurous, Windows Phone 8.1 will be available to all Windows Phone 8 devices, including the Nokia Lumia line. But you'll likely have to wait a month or two for your carrier to vet the new, free update.
Windows Phone 8.1 gets personal
Windows Phone 8.1 wants to be your personal operating system. Live Tiles will peek through a screen background of your choosing. The new Cortana digital assistant adjusts itself to your needs and priorities, even screening your calls. And when something of import crops up, a notifications pull-down screen summarizes what you need to know. That barely scratches the surface of the upgrade, but the sum of all the parts is this: a palpable warmth about Windows Phone 8.1 that truly sets it apart.
If there was any knock on the Windows Phone 8 Start screen, it might have been that it was too electric. Every Live Tile was brightly colored, many with embedded information scrolling through. There was no obvious focal point.
In all fairness, some of those problems still remain. But my god, the upgrade's beautiful. And personalized.
On iOS 7, the home screen is a matrix of flat icons. Microsoft redesigned its Windows Phone 8.1 Live Tiles so that on the Start screen, some would be transparent windows overlaid on a background image of your choosing. You can place a People tile that rolls through photos of your contacts. You can set another tile to flash photos from your Camera Roll. You can pin music, specific people, and even websites to the Start screen, all of which can serve updates.
Some might say it gives the Start screen more of a manic look and feel, but the personal touches make the difference. The Start screen could be just a sterile assembly of code and silicon, but instead, it's a vibrant, incredibly welcoming front door.