Motorola's new Moto 360 comes in three variants: Two for men, one for women
The company also announced availability of the Moto X Pure Edition, the U.S. variant of the Moto X Style.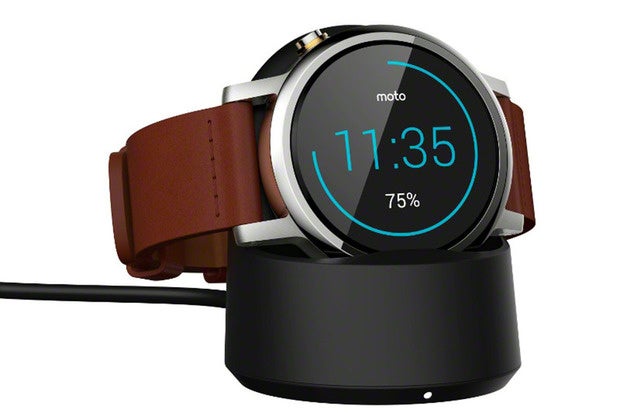 Credit: Motorola
It launched with its share of problems (primarily terrible battery life), but a few software updates quickly made the Moto 360 our favorite Android Wear watch of 2014. Now, Motorola's back with a new Moto 360 that looks like a refined version of the original—"flat tire" display and all.
The new Moto 360 looks a lot like the first one, but a few new details stand out. First, where the band on the original awkwardly attached directly to the watch body, the new model has lugs. This immediately makes it appear more like a traditional watch. You'll also notice the button has been shifted up from the 3 o'clock to the 2 o'clock position—a welcome feature we're seeing on other new Android Wear watches.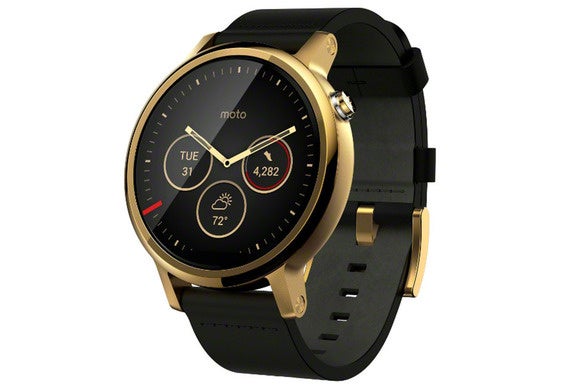 The new Moto 360 watches come in more styles and colors. Credit: Motorola
Perhaps most surprising is that Motorola is offering three models, each with different color and band options. The large men's size is 46mm, the same as the original Moto 360. There's also a small men's size at 42mm, and a women's model that is also 42mm but features smaller, more streamlined lugs. You'll be able to use the online Moto Maker to customize the look of your watch from among the multiple sizes, finishes, bezels, and bands. Prices will range from $299 to $429, depending on the options chosen.
Internally, the specs have been altered a bit. Gone is the OMAP processor in favor of a Qualcomm Snapdragon 400, though storage and RAM remain the same at 4GB and 512MB, respectively. The resolution has been increased to 360-by-330 on the large model and 360-by-325 on the smaller models. That's a nice bump up from the 320-by-290 display of the original.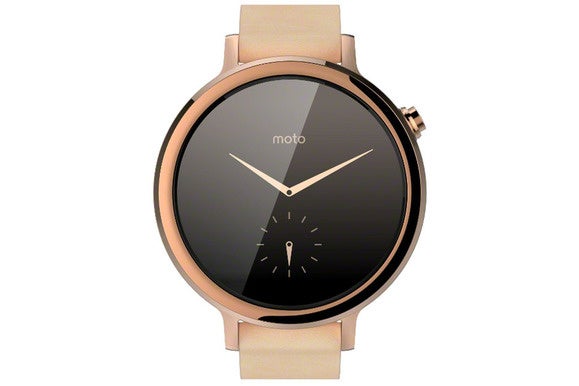 New this year is a women's watch, with a smaller size and smaller lugs. Shown here is the women's-only rose gold color. Credit: Motorola
The battery in the large model is 400 mAh—fairly standard for new Android Wear watches of this size—which Motorola claims will last for a full day with Ambient Mode on, or two days with it off. The 42mm models have a 300mAh battery, which won't last quite as long.
And yes, the display still has that little cutout on the bottom. This is required for Motorola to hide the display electronics while pushing the display right up to the very edge of the watch. With the original Moto 360, I found it far less annoying that I would have expected, but it's still a shame that Motorola hasn't found another solution.