Oculus ridiculous: Why Facebook's Rift isn't gunning for Google Glass
The only overlap between Rift and Glass is their maker's quest to predict and dominate the technology of tomorrow.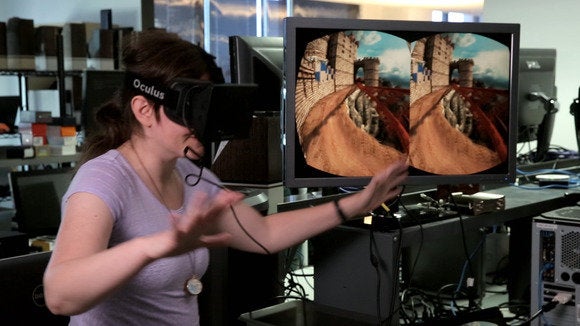 When Facebook announced that it was buying virtual reality headset maker Oculus for $2 billion last week, the jokes were immediate and obvious: If you think Google's Glassholes are annoying, wait til you run into someone on the street wearing a ginormous Rift headset.
Behind the hilarious mental imagery, there's a jibe at Facebook: CEO Mark Zuckerberg could never pull off a hardware project like Glass, so he bought Oculus to compete with Google in the next phase of computing. Other reports have outright called Rift a Glass rival. But there are a few problems with that premise, beginning with what Rift and Glass are capable of—and what Facebook and Google have in store for the future of their wearable devices.
Unobtrusive vs. immersive
To start, Oculus Rift isn't exactly a wearable—not in the conventional sense. You can't strap on the headset and saunter out into the street to go about your daily activities. Wearable devices like fitness trackers, smartwatches, and even Glass are supposed to be unobtrusive and offer you nuggets of information in the normal course of your life. But Rift is an immersive virtual experience that excludes all else. Once you put it on, you're in the zone. No other activity is possible.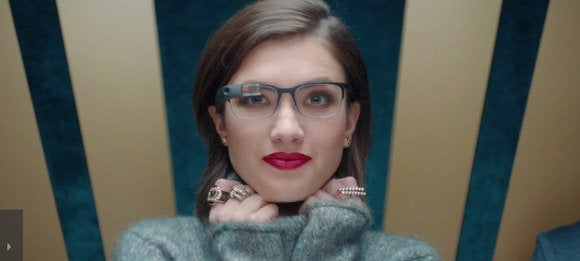 You'll see plenty of people wearing Glass in public. Rift? Not so much.
Add to Rift's exclusionary nature the fact that it has to be plugged into a computer at all times to generate the high-resolution graphics that compose its virtual landscapes, and you've got yourself an impractical device for casual wear. Zuckerberg said eventually you'll be able to connect Rift to a mobile device, but that's not happening anytime soon.
The reality you know and the one you don't
The two headsets offer completely different types of experiences. Think of Glass as a smartphone on your face: You can take photos, send texts, use apps, and other activities that are pretty squarely in mobile territory. Gartner analyst Brian Blau, who has studied augmented and virtual reality for the last couple decades, said Glass appears to be headed in the direction of augmented reality. That means instead of just responding to your requests, Glass will overlay information on top of your vision. It can't do that yet, but head-tracking integration would be a natural step for Glass.
Rift, on the other hand, doesn't augment your reality; it throws you into a completely new version of reality. Its most immediate and obvious use case is gaming—players feel like they've teleported into the game's landscape.