Razer Tartarus Review: Half a keyboard for the exact same price
Razer's latest gaming keypad is a well-made piece of hardware you almost certainly don't need.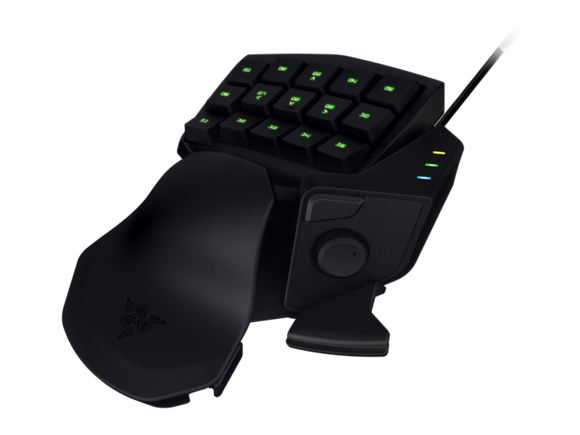 There are two ways to evaluate the Razer Tartarus, Razer's new gaming keypad. The first is as a piece of high-end gaming hardware for its own sake, and that's where the Tartarus excels; it's a well-made piece of hardware that feels good in your hand, especially when you adjust the palmrest to fit your needs. The Tartarus' 25 keys are all programmable using Razer's Synapse software. Sure, Razer's cheating a little bit here by counting the keypad's eight-way thumbpad as 8 separate buttons, but you can map command functions to each of the eight directions pretty easily so we'll let it slide. It's also highly portable and quick to set up, making it ideal for professional gamers or anyone who finds themselves moving between machines a lot.
The second way to evaluate the Tartarus is as a piece of gaming hardware somebody might choose to buy, and from that perspective it seems a bit pointless. I'm not entirely certain who would actually benefit significantly from learning to use the Tartarus.
Smooth design with a rough learning curve
All high-end gaming hardware comes with a learning curve; it's difficult to rewire your brain to activate your 1-9 keys with an MMO gaming mouse like Razer's Naga, for instance. However, that initial time investment usually pays off with a big performance improvement once you've adjusted. The problem with the Tartarus is that even after you take the time to adjust to using it, I'm not convinced you see a meaningful benefit. Even when used to maximum effect, the Tartarus is still half a keyboard.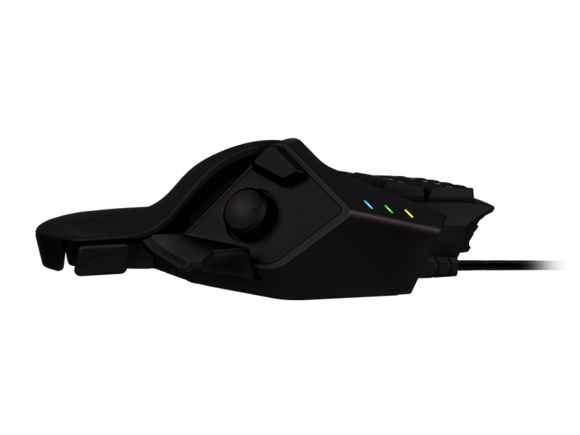 The best way to configure the thumbpad's eight directions is to set each one up as a "toggle" that changes the bindings on the other keys.
When I first set up the Tartarus I thought the thumbpad and extra keys would be useful as a means of controlling my character's movement in games like Guild Wars 2 and World of Warcraft, essentially freeing up my Q, W, E, A, S, D keys and the space bar to be bound to something else. The problem with that plan, besides how awkward it is to adjust to steering my MMORPG characters with my thumb, is that it leaves only 15 keys within easy reach of my hands. I went back and forth between playing games with and without the Tartarus, realizing that I could actually reach more keys by focusing on just a traditional keyboard and mouse control scheme. These tests helped me understand that, in addition to having to relearn how to use my keybinds, using the Tartarus requires me to accept a net loss in the number of keys I have access to.