Review: 6 Chrome extensions let you track your Gmail
Want to know if that important email was actually read -- or ignored? These Gmail tools can help.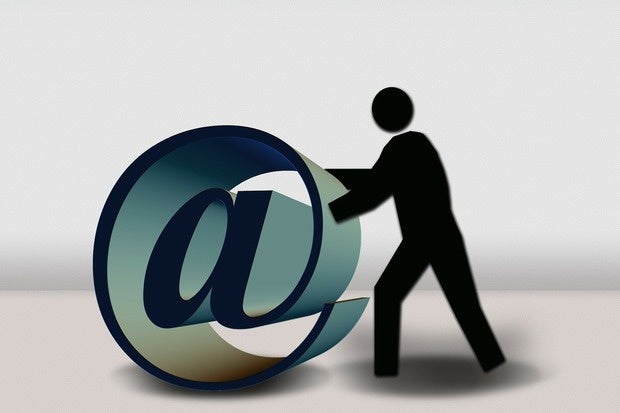 Credit: geralt
When you send an email, it can sometimes feel as if you're tossing it into a black hole. Did your recipient get it or was it waylaid by a faulty spam filter? Was it ever read or did it get lost in the day's mass of messages? The only way to tell is via email tracking, which lets you know when your email is opened by its recipient.
If you're a Gmail user, you already know that Google's service doesn't have email tracking. But if you use it through the Chrome browser, there are several services that can track your sent emails.
For this roundup, I chose the six that, according to the Chrome Web Store, have the highest number of users: Bananatag, Boomerang, Mail2Cloud, MailTrack, Sidekick and Yesware.
Most of these services include tracking as part of a larger suite of enhanced email functions. For example, some also let you schedule an email to be sent automatically on a date and time of your choice. Another popular feature lets you hide a received email until a speciIfic date and time (when you're better able to deal with it). Many of these services can also tell you if the recipient clicked a link that you put into the email.
(Keep in mind that, with the exception of Boomerang, none of these services informs your recipients that their email is being tracked -- in other words, they won't know that every time they click a link from that email, you're going to know about it. It's up to you to tell them -- or not.)
For this article, I've focused mainly on these services' tracking capabilities: What features do you get for free and what more do you get when you pay for a premium plan? How well does the service's Chrome extension integrate with the Gmail user interface? How will the service notify you when the recipient has opened your tracked email?
And finally, is this the type of service to consider if you only need to send a tracked email occasionally? Or might it be useful if you need to track the response rates of a group of emails in greater detail, such as through a chart? Let's see what each service offers.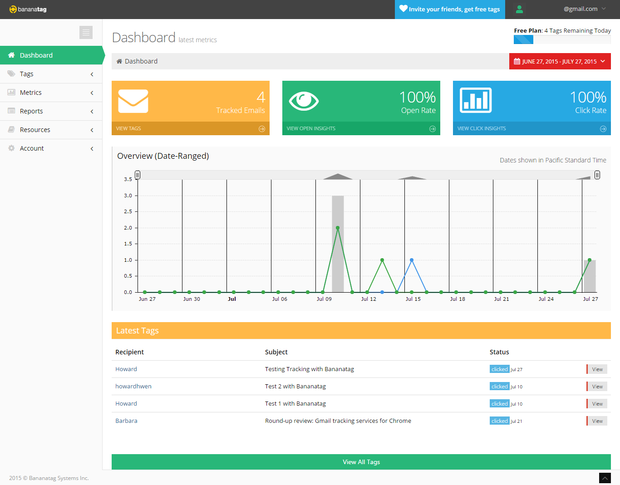 Bananatag's user account page offers a statistical view of your results, including charts that illustrate the rate at which your tracked emails are opened.
In addition to its Chrome extension, Bananatag also has an add-on for Outlook, and can work with other email client programs (which are configured to route email through the Bananatag SMTP servers). Along with tracking whenever a recipient opens your email, Bananatag can also keep count of the times a link inside your tracked email has been clicked. This service includes send-later, remind-later and send-recurring email functions.