Rinspeed's Etos car has its own drone and Microsoft Cortana
The steering wheel folds away when the car enters self-driving mode.
The Etos is just a concept, and it's unclear how much of the technology works beyond the demos. Rinspeed doesn't make production cars so don't look for this anytime soon, but it's a fascinating and fun look at what a car of the future might bring business users.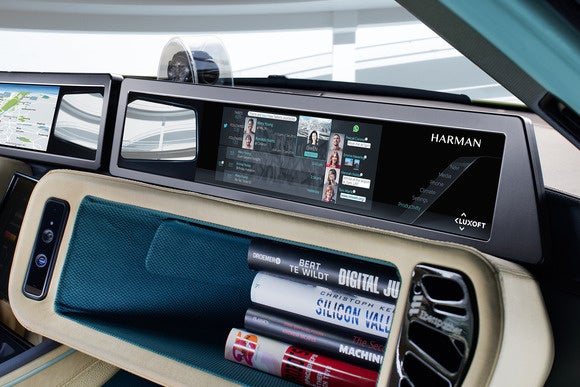 The Rinspeed Etos concept car. Credit: Rinspeed