Samsung Gear Fit review: A dazzling wrist wearable with serious software deficits
Samsung has taken a big step forward in its wearables effort--if only in its philosophy of what a wrist gadget should be.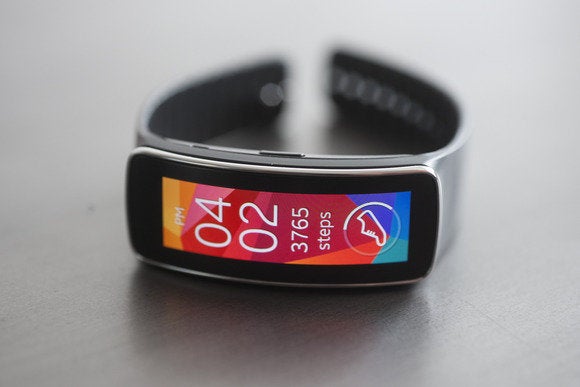 Samsung has taken a big step forward in its wearables effort--if only in its philosophy of what a wrist gadget should be.
Last year's Galaxy Gear smartwatch was aesthetically polarizing and bloated with half-baked features. It tried to stuff way too much into a user interface the size of a large postage stamp. But the new $200 Gear Fit activity-tracking wristband is a much more approachable device, both in terms of industrial design and the "addition by subtraction" benefits that come with fewer features.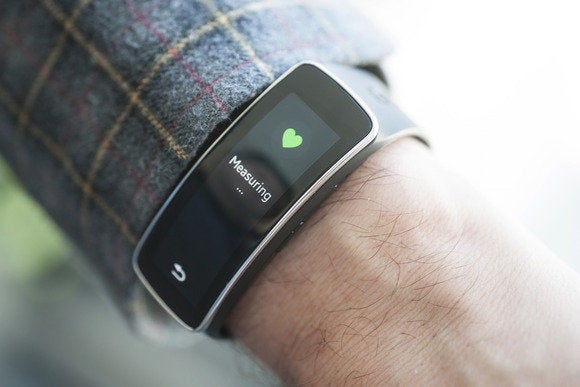 IMAGE: MICHAEL HOMNICK.The Fit includes an optical sensor that can measure your heart rate-but you need to shut your mouth and remain still.
The Gear Fit doesn't include a camera. It offers no voice control. You can't use it as a watch-phone. And it doesn't support third-party apps. Instead, this swervy, swoopy, curved-screen wearable is pretty much dedicated to exercise tracking and smartphone notifications. It's a design direction that acknowledges we don't necessarily want or need full-bore mobile command stations strapped to our wrists.
Just one problem, though: The Gear Fit isn't a good activity tracker, despite the inclusion of an optical heart rate sensor, Samsung's hot new gimmick du jour. The Gear Fit's fitness features are both inaccurate and difficult to use. Counter-intuitively, its main smartwatch-like features--notifications--are what really shine.
In the final tally, the hardware is a win, but the software is a fail.
But first let's dig this groovy display
Samsung has finally found a home for the flexible display technology it's shown at every Consumer Electronics Show since the repeal of the Volstead Act. And in Gear Fit trim it looks fantastic.
The 1.8-inch Super AMOLED display rocks a super-sharp 432x128 resolution. Its dazzling colors and gently curved profile will compel strangers to ask you where you scored your groovy alien space watch--because it's as sci-fi-looking as any hardware around. Of course, this isn't a wristband that pairs well with a Harris tweed hunting coat or Chanel couture. But if your style is sporty or post-modern, the Gear Fit should blend in well.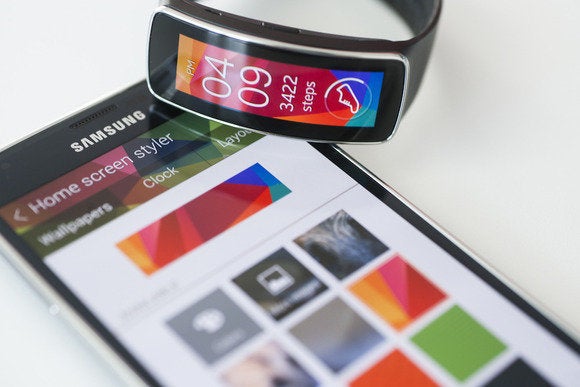 IMAGE: MICHAEL HOMNICK. Use the Gear Fit Manager on your Galaxy phone to choose a bacground image. Or pick your own from a photo in your handset's gallery.
By default, the user interface orients horizontally, but thanks to a firmware update pushed right before the Gear Fit's launch, you can view the screen in portrait mode. This is a critical addition that saves the wristband a full point in my final review score--the horizontal orientation is beyond awkward, and requires excessive arm and head contortions to read what's on the display.