Samsung GearVR (Note 4 edition) review: Virtual reality gets a great demo kit
Should you buy a GearVR? Eh. Should you try a GearVR? Absolutely. As soon as you can.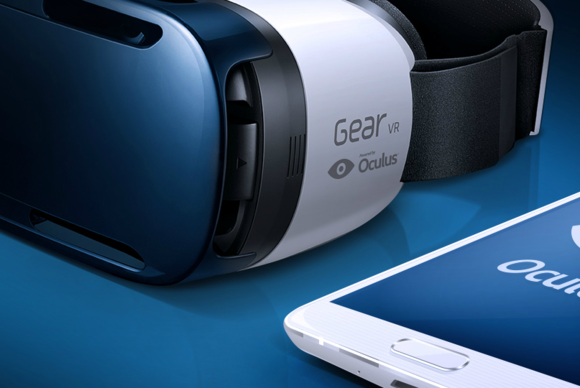 I'll admit: When Samsung first announced it was creating its own virtual reality headset, I rolled my eyes. "Oh great, another me-too product from Samsung," I thought, envisioning a future where people's first taste of virtual reality came from some half-baked piece of garbage Samsung pushed out the door to capitalize on the VR craze.
The irony? I now use Samsung's GearVR almost exclusively to introduce someone to the world of virtual reality. It's perfect for that purpose, even if it lacks the specs and depth to be a true enthusiast device.
Untethered from reality
GearVR is the best thing to happen to virtual reality so far, but not--I think--for the reasons Samsung intended.
See, Samsung is selling GearVR as a consumer device. If you have a Note 4 (or an S6) you can buy a GearVR right this moment. Officially. That's more than can be said about either the Oculus Rift or Valve/HTC's Vive.
But you shouldn't buy GearVR, probably. It's not a great consumer device. We've only had our GearVR review unit for a few months and it's already been outclassed by the new S6 version. Mobile and virtual reality developments are so rapid, your brand new GearVR is bound to be outmoded in a year at most--and there's no guarantee new apps will continue to support old GearVR hardware.
Speaking of apps, developers haven't exactly rallied to the GearVR's store the way they've rallied to Oculus Share (the DK1/DK2's official app portal). Despite the fact you can sell GearVR apps, there are still (as of this writing) merely 39 games, 11 apps, and 13 "experiences" in the entire store--many of them made by Samsung itself. Contrast that with Oculus Share's 500 or so DK2-compatible demos, most of which are free and far more extensive.
Suffice it to say, I don't use GearVR much at home. I've got a DK2 sitting on my desk, and it's my VR platform of choice.
On the road? It's a different story.
The biggest problem facing virtual reality is convincing people to try it. Every day I meet (whether online or in person) skeptics. "We've tried VR before," they say, or "I don't think this will ever take off." And maybe they're right.
But I've also met a fair number of people who were skeptical until they tried an Oculus Rift for the first time. I've also met tons of people who have no idea what to expect, don't even really understand what VR is, or are laboring under the misconception it's only for games.
What Samsung and Oculus have done with GearVR is make an ultra-light, ultra-portable demo unit. It's the perfect device to get people over the "try it, I swear it's cool" hump and give them their first taste of virtual reality. How do I know? Because I've taken it on trips and done literally just that.