Samsung updates its PCs with new ATIV One 7 and Book 9
Samsung's 2014 editions of the ATIV One 7 and Book 9 lean on its presence in the Android market to hopefully drive sales.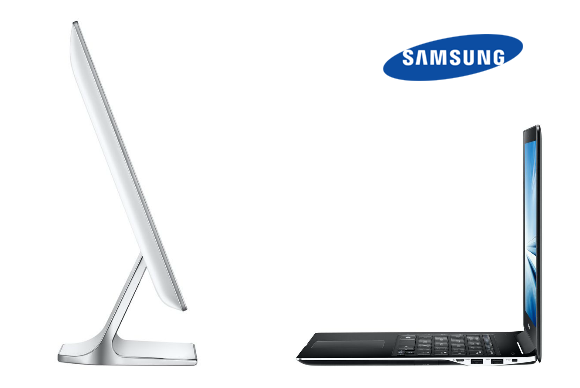 Like Samsung's smartphones and tablets? You might also like its new PCs. That seems to be the message Samsung is sending, anyway, with the two updates to its PC offerings announced Monday at CES 2014--a complete revamp of the ATIV One 7 all-in-one and a less-exhaustive upgrade of the ATIV Book 9 laptop. Both are fine machines in their own right, though it's clear that Samsung hopes you'll buy into its entire ecosystem, from phones to tablets to computers, in order to get the most out of your devices.
ATIV One 7 2014 Edition
Samsung's Galaxy line of phones and tablets holds a large portion of the Android market, so it isn't surprising to see Samsung try to capitalize on entrenched Galaxy users with its PC hardware.
It starts with design. The ATIV One 7 2014 Edition eschews last year's black, HDTV-like design for soft white curves. And at first glance, it's basically a gigantic Galaxy S4 with a 24-inch 1080p screen that's mounted on a base in landscape view. It's a smart move for Samsung--capitalizing on the now-ubiquitous look of the Galaxy devices could make it easier for consumers to instantly associate Galaxy phones with this computer.
It's an attractive machine no matter what phone you use, but the design indicates Samsung is clearly aiming this at those who've bought into the Galaxy ecosystem--even more than it did with last year's model. Does your Galaxy phone mean that much to you? Samsung is betting on it.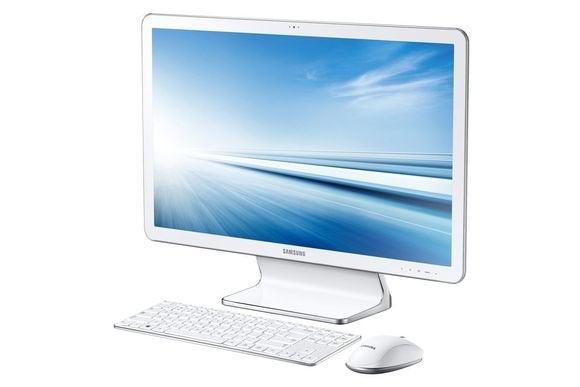 The new ATIV One 7 leans into the look of Samsung's Galaxy devices.
The ATIV One 7 includes Samsung Link and SideSync 2.0, two proprietary Samsung technologies that turn the computer into a cloud hub for video and music storage, and allow you to hook your Galaxy phone into your computer (for instance, by answering text messages from your PC). And you'll even be able to access your ATIV One's music library from your Galaxy phone or tablet while the computer is powered down.
And with included HDMI in/out, the ATIV One 7 looks like it will be a great entertainment hub even if you don't own another Galaxy device.
But is it enough?
We'll see. Outside a few perks (like a 178-degree viewing angle), the machine has mid-range specs, with a fourth-generation Intel Core processor (i3 or i5) and an integrated graphics card. That's solid, but isn't going to push the PC envelope the way the Galaxy phones push the mobile market forward.