Samsung updates its PCs with new ATIV One 7 and Book 9
Samsung's 2014 editions of the ATIV One 7 and Book 9 lean on its presence in the Android market to hopefully drive sales.
ATIV Book 9 2014 Edition
The 2014 ATIV Book 9 received a more incremental change than its desktop counterpart. It looks almost exactly like last year's model, though if you get the ruler out you'll find that its 1080p touchscreen now measures 15.6 inches compared to last year's 15.0-inch version. Despite the slight increase in screen real estate, Samsung also managed to drastically boost the advertised battery life: The company says the 2014 edition will last up to 14 hours on a single charge, compared to 11 hours for last year's model.
The Book 9's keyboard also gets an upgrade, as Samsung ditched the flat keyboard from last year in favor of a curved surface.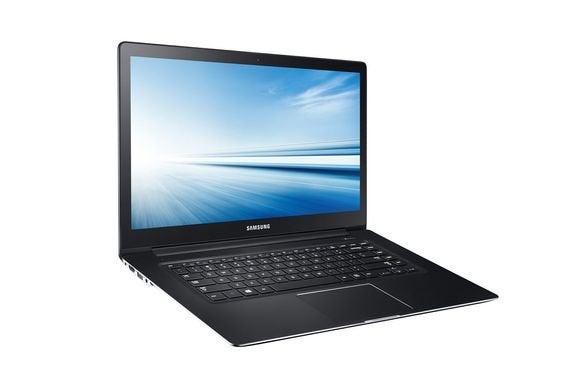 The Samsung Book 9 2014 Edition is an incremental upgrade over last year's model.
Apart from those changes, the Book 9 is in most respects similar to last year's machine--a 4th-gen Core i5 processor (an upgrade to the i7 is also available), Intel integrated graphics, 8GB of DDR3 memory, 256GB of storage, and the same aerodynamic black shell.
Samsung Link and SideSync 2.0 have also found their way into the Book 9, increasing the notebook's utility for Galaxy owners if no one else.
Again, it's a fine machine, though not world-changing. The Galaxy integration is the main draw here, and we'll see whether it plays out well for Samsung in this faltering PC market.
As for when you can bring either of these shiny new PCs home with you, we don't know yet. Samsung has yet to announce pricing or availability as of this writing.