Samsung's Gear S2 smartwatch available Oct. 2, starting at US$299
The Tizen-powered watches are compatible with most Android devices, in case you want to broaden your horizons outside of Google's smartwatch OS.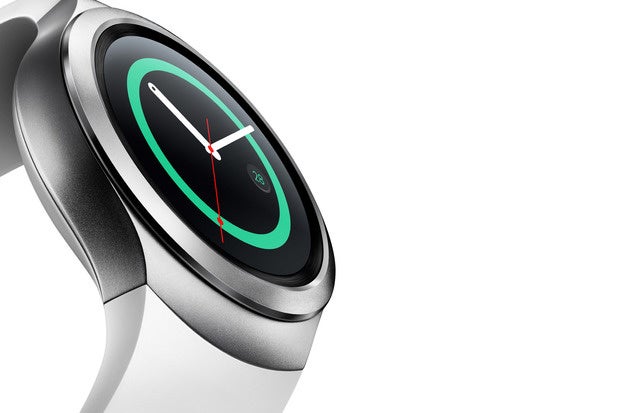 Samsung's Gear S2 smartwatch. Credit: Samsung Electronics
Samsung's new Gear S2 line of smartwatches now have an arrival time.
The sportier standard model and the dressed-up "Classic" version are priced at $299 and $349, respectively. You'll be able to get them directly from Samsung or retail behemoths like Amazon, Best Buy, and Macy's on October 2.
The Gear S2 is a round smartwatch, with circular icons that bear more than a passing resemblance to the interface of the Apple Watch. Instead of Android Wear it runs Samsung's own Tizen OS, though it is compatible with Android phones with KitKat 4.4 or above and a minimum of 1.5GB of RAM.
However, you'll get additional functionality when you pair one of the new watches with a Samsung smartphone. For example, you'll have the ability to make mobile payments with Samsung Pay, the company's answer to Android Pay and Apple Pay.
The story behind the story: Samsung has never been content to just be another craftsman of Android devices. Its phones, tablets, and watches are part of an overall strategy to build Samsng into a brand with a distinct identity. For example, Samsung has its own app store, plenty of software, and a custom build of Android on its smartphones. Recent devices, like the Galaxy S6, are rather excellent because of the company's hardware know-how. But the jury is still out, however, on the software experience for the Gear S2.