Should you buy an HP PC after the plan to split?
The plans to split PC/printing and hardware operations could have long-term implications.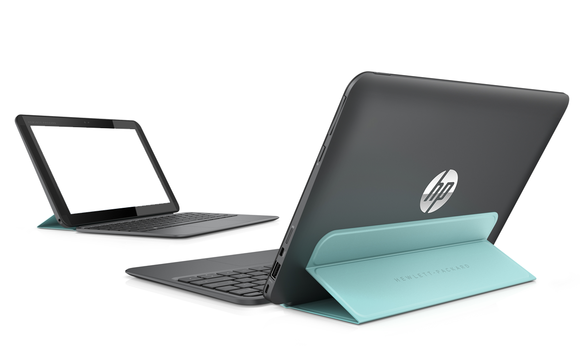 Should you buy a Hewlett-Packard PC (or tablet, or printer)? That question that certainly is on some customers' minds after the company's announcement Monday that it will split its PC and printer operation from its enterprise, software and services business.
HP's customers had a similar concern when HP first floated the idea of breaking up the company in 2011. At that time, HP had no plan in place, but the company this time knows what it is doing, said Patrick Moorhead, president at Moor Insights and Strategy.
When former HP CEO Leo Apotheker proposed the breakup three years ago, "it was just the PC business he was going to separate, not PC plus printer, and he didn't actually have a plan, but a communication that he was looking into a spin-off," Moorhead said.
Apotheker was booted out of the company, partly for voicing the idea of a split-up without having a firm idea of how to do it. When Meg Whitman took the helm as CEO and chairman, she initially quashed the idea of a split, saying PCs were key to long-term relationships with customers.
Whitman has reversed course, and under the breakup plan she has overseen, the PC and printer organization will be known as HP Inc., and the enterprise business will be known as Hewlett-Packard Enterprise. Here's what the PC customers have to watch out for:
--For now, buy an HP PC or tablet without fear:
HP's PC operations won't change even after the breakup, and customer service is not likely to deteriorate. Operationally, the new HP Inc. will look the same as the PC operation under the old entity, and customer service will be closely watched in the transition so no customers are lost, said Roger Kay, principal analyst at Endpoint Technologies Associates. HP Inc. may actually have to hire more people to serve and retain customers, which is typical in de-mergers, Kay said.
--But, HP's PC prices may ultimately rise:
HP will aggressively chase low-cost tablets and PCs in the short term, but may switch strategy to high-margin products in the long run. HP as a combined entity was able to acquire components at cheap rates, and also provided strong distribution and logistics capabilities. That helped HP sell tablets and laptops at low prices, but HP Inc. won't be able to leverage its old size advantage in the future, said Stephen Baker, vice president of industry analysis at NPD.
Moreover, tablet sales seem to be peaking, and HP's breakup could trigger consolidation in the highly saturated PC market, which could drive up tablet and laptop pricing, Baker said. On high-end PCs, HP will have to compete with Apple, which has its challenges.