Skylake Review: Intel's 6th-gen CPU arrives with nice presents for gamers and enthusiasts
Intel's newest CPU was worth the wait—if you don't have unrealistic expectations.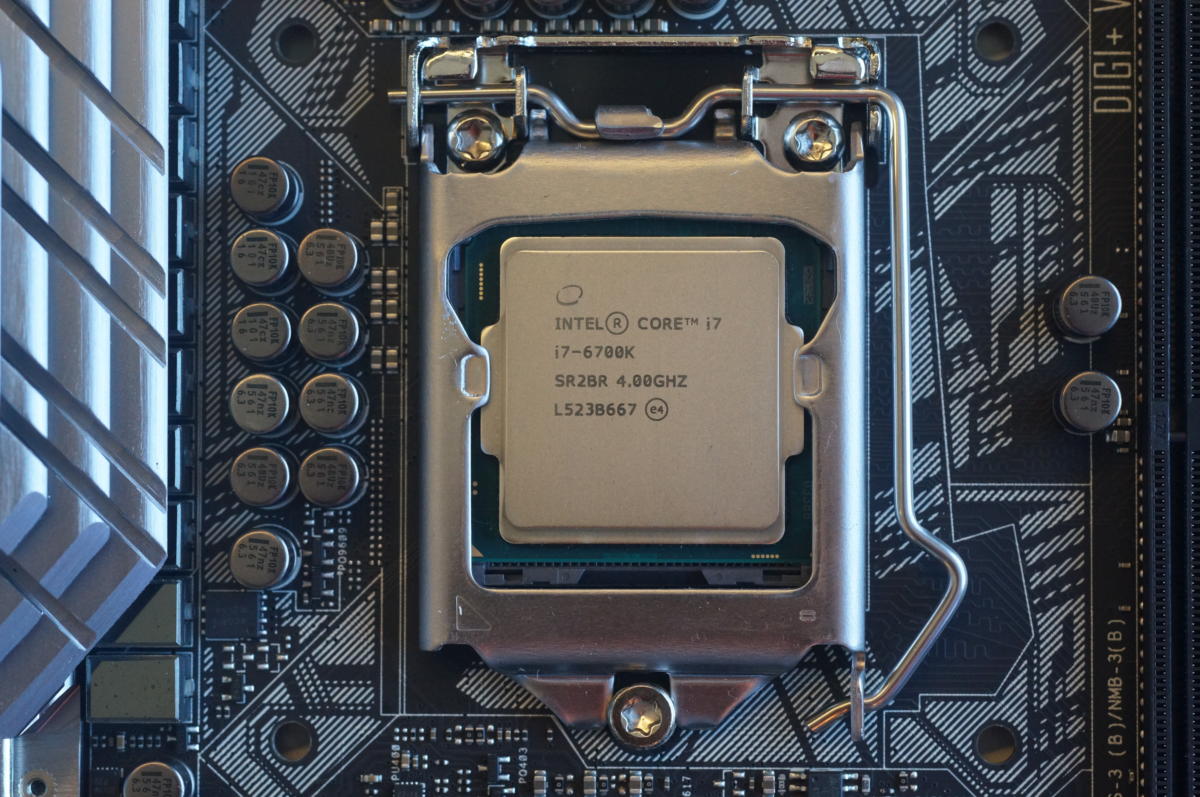 After an eternity of hype, innuendo and rumors, Intel's Core i7-6700K, code-named "Skylake," is finally here--and it's actually worth the wait. But only if you have realistic expectations, not those built up on months of leaked "performance" numbers from websites you have to use Google Translate to read.
If you came into this review expecting Skylake to be "40 percent faster" than its predecessor in all things, like the rumors said, you're already set up for disappointment.
Well, don't be.
Skylake is indeed faster than Haswell, but despite the "tock" label, it's still just an evolutionary step forward. Skylake isn't just about the CPU, though--it's an entire platform, and that's where this 6th-gen part moves us forward.
Meet Skylake
First you need to know what Skylake is. Intel's 6th-generation CPU, Skylake brings DDR4 memory to the mainstream as well as improved overclocking features, better integrated graphics performance, and a new chipset.
There have been leaked details of Intel's entire desktop line, but those are still unofficial and, frankly, pretty wrong so far. On Wednesday in Cologne, Germany, at Gamescom, the world's largest game convention, Intel officially unwrapped only two Skylake desktop CPUs. Both are aimed squarely at gamers and PC enthusiasts.
While this review drops as much info as I have today along with performance data I've gleaned from testing the chip, you won't be learning any details of what's under that shiny metal lid. That's because I don't know.
In an unusual launch for Intel, the company isn't saying much about Skylake other than what we can tell externally and the basics of it. We don't know how many transistors are inside, what the die size is, or what Intel even did to Skylake over Haswell on a low level. I don't even have an official obligatory, colorful image of the Skylake die that you usually see on launch day.
All of that info is being reserved for the Intel Developer Forum that starts on August 18 in San Francisco, so tune back in a couple of weeks to find out what's under the lid.
Yes, you'll need new RAM too
To be fair, Intel isn't keeping everything a secret and has revealed some important changes for the chip.
The most in-your-face change is the new socket that's incompatible with today's CPUs. That means you won't drop a Skylake CPU into your Haswell motherboard, and you won't be dropping your Haswell processor into a Skylake mobo.
Before you start groaning that Intel is playing the forced-obsolescence card, you should remember that Skylake introduces DDR4 to the mainstream. While it might be feasible to design a motherboard that will work with both, making a cleaner break is usually the better choice to reduce confusion. Skylake does actually support DDR3L RAM, but that's for servers and laptops. The DDR3 in most people's desktop systems won't work with it. You just need to come to grips with that: If you decide to build a new Skylake desktop, you will need to buy new RAM, too.