Smartwatch interest ticks up as Apple Watch fever rises
But smart glasses aren't as enticing, survey shows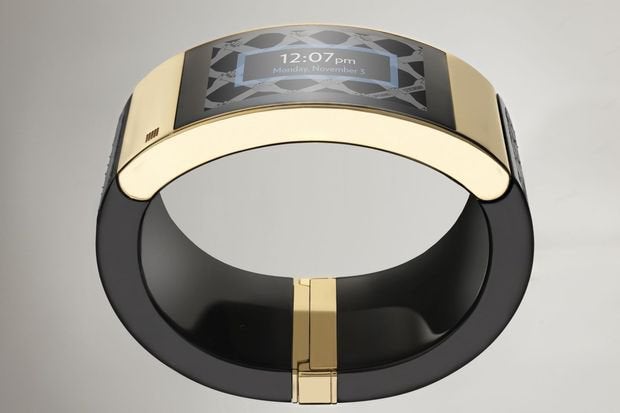 Interest in smartwatches has soared in recent months, even as it has stalled for smart glasses, according to a two-part survey of 8,266 consumers done in May and October by Futuresource Consulting.
That survey underscores the promise -- and perils -- of smartwatches for corporations and their IT shops, which will have to accommodate workers using the devices for work email and other tasks. Some IT admins see smartwatches as a passing fad, but others regard them as an evolving computing platform worthy of attention.
Much of the uptick in interest in smartwatches coincided with Apple's announcement in September that it would begin selling the Apple Watch in early 2015.
Apple emphasized styling, and other manufacturers have taken up that mantra, including Intel with its $495 gemstone-embedded MICA, an intelligent bracelet that includes two years of 3G wireless data service from AT&T for free.
The Apple Watch effect
When Futuresource asked 4,000 consumers in the U.S., U.K., France and Germany in May whether they intend to buy wearable tech, 4% expressed interest in a smartwatch. That number more than doubled to 9% in a follow-up survey of 4,266 consumers in October.
As for iPhone owners asked in May about their wearable tech buying plans, 6% wanted a smartwatch. That number almost tripled to 17% in October -- a month after the Apple Watch announcement.
"As Apple customers are typically some of the earliest adopters of new technologies, their increasing engagement with the smartwatch category is a strong positive for the Apple Watch release in early 2015," FutureSource Associate Director of Marketing Andy Watson said in an email. Apple's innovation of the iPhone in 2007 and other devices has given the company a reputation for carving out new technology beachfronts.
FutureSource has predicted 51 million wearable devices of all types will be sold this year, with 74 million sold in 2015. Even though that number is rising, it remains a small portion of the 1 billion-plus smartphones that will be sold in 2014.
Of those 51 million wearables sold in 2014, nearly 7 million will be smartwatches or related devices; that number is expected to rise to 20 million in 2015, Futuresource predicted.
Style matters
Critics have dinged smart glasses like Google Glass and other wearables for looking awkward. As a result, smart wearables makers have put a premium on styling to lure buyers.
As one recent example, Intel and AT&T announced that the MICA intelligent bracelet will go on sale in December. The 3G wireless connection it offers means it doesn't need to be tethered to a mobile device to receive wireless alerts and texts.