Tag Heuer launches US$1,500 smartwatch, but time will tell its impact
High-priced smartwatches are a niche market, but a killer messaging app might boost the overall category.
Swiss watchmaker Tag Heuer on Monday launched a $1,500 smartwatch that is built on Android Wear and runs an Intel Atom processor.
The round-faced Tag Heuer Connected watch has a touchscreen with traditional digital watch hands and a titanium case that is 46 mm (1 13/16 inches) in diameter. It comes with a rubber wrist strap that's available in seven colors.
With Android Wear, users can connect to 4,000 apps. Android Wear devices can also pair with Apple iPhones, in a feature Google announced Aug. 31. The Android Wear for iOS app also works with other more affordable Android Wear watches, such as the recently announced Huawei Watch, the Asus ZenWatch 2 and four new Moto 360 models.
The big question with the new Tag Heuer Connected is whether it can make a significant impact in the overall smartwatch market with its $1,500 price tag.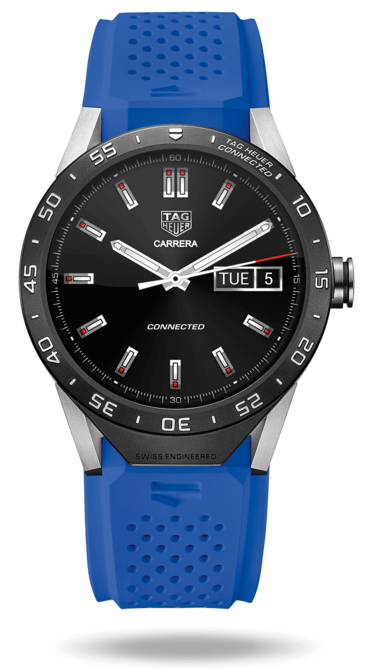 The Tag Heuer Carrera Connected smartwatch was launched Nov. 9. Credit: Tag Heuer
"There's a rather limited market for high-priced smartwatches, at least for now," said Ramon Llamas, an analyst at IDC, in an interview. Apple's Edition Watch sells for $10,000 and up, he noted.
"You can get the same Android Wear experience for a lot cheaper, with the Moto 360 costing less than a third of the new Tag Heuer smartwatch. So the appeal with Tag Heuer is going to be on fashion and aesthetics," he added.
It's hard to imagine the Tag Heuer Connected will ever catch on in the enterprise space, except perhaps when given as a prize to a top salesman, IDC analyst Jitesh Ubrani said.
Even if the Connected smartwatch only attracts a small consumer following, it will be important for Tag Heuer, Google and Intel, especially.
Tag Heuer wants to move beyond the traditional, and fading, watch market. Intel, meanwhile, "wants to do well in wearables, since Intel was late to the mobile transformation," Ubrani said. "Simply because of the $1,500 price point, the Connected has limited appeal, but it helps raise the profile of the development partners."
Ubrani said a number of product makers have traditionally partnered on high-priced "aspirational" products to raise their corporate profile. "Even if everybody can't afford that high-priced model, they may buy another like it that costs a little less," he said.
"To move the needle for growth in the smartwatch market, it's more up to Google and Intel than Tag Heuer," Ubrani added.
Could smartwatches end up like tablets?