Tech pros make the most of the 'gig economy'
Younger IT workers are increasingly choosing independence over full-time employment. Is the 'open talent economy' right for you too? Three 20- and 30-somethings share their experiences.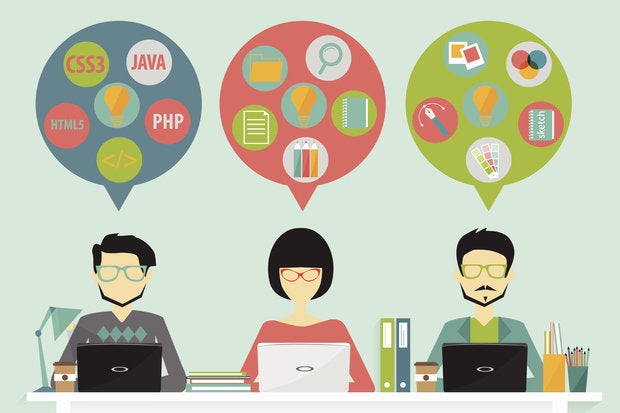 Call it what you will -- the "open talent economy," "freelancing," the "gig economy," "contracting" -- working for yourself is having a moment, particularly in high tech.
Once upon a time, IT pros went freelance only when driven there by circumstances like a bad economy, a layoff or an overabundance of their particular skill set. Or they turned to consulting in the sunset of their careers, tired of cubicle farms and long commutes. Now, millennials, who this year became the largest proportion of the labor force, are leading the charge to change the tech industry's perception of self-employment.
It's common knowledge that the cohort of workers 35 and under prefer a flexible, DIY workstyle, using their personal mobile devices to communicate and work from anywhere at any time. What's not so commonly known, however, is that some millennials -- some say it's a growing number -- are eschewing traditional employment altogether to work as independents.
"A large number of millennials are choosing a different path in terms of what they want in their professional life," says Alisia Genzler, executive vice president at Randstad Technologies, a high-tech staffing and recruiting company. "We are seeing more and more of them choose freelancing and contract work over traditional jobs, more so than in previous generations."
Millennials came of age and graduated from college during the Great Recession, many saddled with debt and unable to find a job. While some eventually made their way into the corporate workforce, others stayed independent, either by choice or by circumstance. "We now have a generation of workers who never had full-time jobs," says Can Erbil, an economics professor at Boston College who studies the labor market. "That is not the exception but more the norm for them." What's more, millennials grew up in an educational environment that stressed project-oriented work, he adds, so short-term sprints are a natural cadence for them.
We now have a generation of workers who never had full-time jobs. Can Erbil, professor of economics, Boston College
The recession also taught millennials that a traditional job and long-term loyalty to an employer don't necessarily mean security. "A lot of them look at their parents who had jobs with one company for a long time, only to be laid off, so [millennials] want to keep their options open," says John Reed, senior executive director at Robert Half Technology.
And benefits are increasingly becoming decoupled from employers -- with the Affordable Care Act guaranteeing individual access to health insurance, workers don't have to be on a payroll to be covered. In fact, according to an article in Money magazine, only 31% of college graduates last year received employer-provided health insurance, compared to 53% in 2000.